Still Alice

by Lisa Genova
Published by Simon and Schuster on August 5th 2010
Genres: Fiction, General
Pages: 336
Format: Audiobook
Source: Library
Goodreads

A moving story of a woman with early onset Alzheimer's disease, now a major Academy Award-winning film starring Julianne Moore and Kristen Stewart. Alice Howland is proud of the life she worked so hard to build. At fifty, she's a cognitive psychology professor at Harvard and a renowned expert in linguistics, with a successful husband and three grown children. When she begins to grow forgetful and disoriented, she dismisses it for as long as she can until a tragic diagnosis changes her life - and her relationship with her family and the world around her - for ever. Unable to care for herself, Alice struggles to find meaning and purpose as her concept of self gradually slips away. But Alice is a remarkable woman, and her family learn more about her and each other in their quest to hold on to the Alice they know. Her memory hanging by a frayed thread, she is living in the moment, living for each day. But she is still Alice. 'Remarkable … illuminating … highly relevant today' Daily Mail 'The most accurate account of what it feels like to be inside the mind of an Alzheimer's patient I've ever read. Beautifully written and very illuminating' Rosie Boycot 'Utterly brilliant' Chrissy Iley
Review
Still Alice is the heartbreaking story of Alice Howland, a professor at Harvard, renowned expert in linguistics, wife of another Harvard professor, mother of three grown children and respected friend and colleague to many who gets diagnosed with early onset Alzheimer's.
There were so many tough parts to read. The beginning where she notices issues with her memory. When she realizes her career, as she knew it, will end, telling her children about the diagnoses and especially the general progression of the disease. However, being able to see Alice's thoughts through her journey was fascinating. Specifically so because of her intelligence and expertise in linguistics, which is one of the huge parts that starts to break down on her. She loses words and their meanings, her place in a conversation or her lectures.
A really fascinating part was when she tells her children her diagnosis which was confirmed through testing for a specific gene and that the children could also have the testing done to know if they were also carriers. Two children had the testing and one did not. It is so interesting on the differences of what people want to know or what they don't.  Would this affect if they had children, married or how they lived their lives? I also liked seeing which children chose what as they were all three very different. There was a focus on her youngest, Lydia, as they didn't have the closest relationship due to a number of factors. She wound up being the one to understand her mother the best and it was great to see how their relationship changed and grew.
While heartbreaking, it was eye opening to what some of the challenges are for someone suffering with the disease. For instance, it goes undiagnosed so often do to many overlooking the symptoms as something else. Also, Alice found a lack of support groups for those suffering. There were some for the care givers but not for the ones suffering. Things like this that I would never have thought of as being an issue.
There also the issue of her husband and his life. Would he give up working, turn down opportunities to care for her? Would her children step up and help? When would she need more care beyond them?
The highlight for me was when she gave an amazing speech at a conference for dementia conference. For that moment she was the strong, self-assured women who was accustomed to giving speeches to many. But this was her most important and it meant so much and was probably the most moving moment for me.
I got through this really fast. I found it so interesting as well as paced really well. Alice was smart, interesting and funny. I was really satisfied by how this ended as well. This was a book I am glad I read, not only for a great story, but as an interesting look at an awful disease and how it affects a person and their family.
"My yesterdays are disappearing, and my tomorrows are uncertain, so what do I live for? I live for each day. I live in the moment. Some tomorrow soon, I'll forget that I stood before you and gave this speech. But just because I'll forget it some tomorrow doesn't mean that I didn't live every second of it today. I will forget today, but that doesn't mean that today didn't matter."
Audiobook Thoughts
Ugh. The author, Lisa Genova, narrated this. She was so monotone it killed me. It was my only complaint about this book really. She had what seemed like zero inflection. Once I got used to her (which took a while) it was fine though.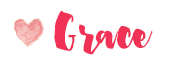 Related Posts