Stay with Me

by J. Lynn
Series: Wait for You #3
Published by Harper Collins on September 23rd 2014
Genres: Contemporary, Fiction, New Adult, Romance
Pages: 448
Format: ebook
Source: Library
Buy on Amazon
Goodreads

At twenty-one, Calla hasn't done a lot of things. She's never been kissed, never seen the ocean, never gone to an amusement park. But growing up, she witnessed some things no child ever should. She still carries the physical and emotional scars of living with a strung-out mother, Mona—secrets she keeps from everyone, including her close circle of college friends.But the safe cocoon Calla has carefully built is shattered when she discovers her mom has stolen her college money and run up a huge credit card debt in her name. Now Calla has to go back to the small town she thought she'd left behind and clean up her mom's mess again. Of course, when she arrives at her mother's bar, Mona is nowhere to be found. Instead, six feet of hotness named Jackson James is pouring drinks and keeping the place humming.Sexy and intense, Jax is in Calla's business from the moment they meet, giving her a job and helping her search for Mona. And the way he looks at her makes it clear he wants to get horizontal . . . and maybe something more. Before Calla can let him get close, though, she's got to deal with the pain of the past—and some very bad guys out to mess her up if she doesn't give them her mom.
Review
Good lawd ! I haven't read a good NA book in a while. This was a fun read. I mean she packed a lot of stuff in this book – addicted mom, absentee dad, other horrible family stuff, drug lords, ex-marine hottie, ex-marine hottie's ex, a bar to set it in and my favorite – psychic stripper!!! I loved all the crazy this book had.
I am a huge J. Lynn/ Jennifer L. Armentrout fan. This is the third book in the Wait for You series and was a little bit darker than the others. There is definitely more action but the love story is still the star here.
Calla deals with scars she has from a fire when she was younger that have caused her to shut out people especially guys. She is focused on her future at college, becoming a nurse and getting a job. She pretty much forgets her home and mother until she finds out her mom has wiped out her savings and she has to go back over summer break. Cut to hot guy in bar when she goes home.
"Stick with me, babe, and I'll change your life."
I don't think I have liked a hot guy in a book as much as I have liked Jackson James aka Jax. I mean even his name is hot. But seriously he is the perfect mix of dark, mysterious, charming, kind, protective and sweet. He was so good with Calla considering how inexperienced she was in relationships. His patience level was pretty high with her and it was exactly what she needed from her first real relationship.
Calla clearly has insecurities based on the scars she has. I totally get that,  who isn't insecure anyway and she has legit physical condition. HOWEVER, she gets on my nerves a bit with it. It's totally unfair of me, I know but I want to yell at her. She is clearly beautiful by everyone's account and Jax is all about it so just go with it.  Besides that I really like her. She is sweet, smart and sassy when she needed to be.
"It's my problem, because it's your problem."
So besides all the gooey lovey stuff and hot sexy times we are dealing Calla's problems. You know your normal run of the mill stuff – missing mothers, lost money, druggies breaking into your home, people trying to kidnap you, thugs shooting at you – totally normal. There is a lot going on here. Some of it is totally bonkers. I think towards the end it might have a been a bit too much. Still, it didn't take away from the read just had me rolling my eyes a little.
This was a quick, fun, sexy read that was totally what I needed. I loved the cameos from Cam, Avery, Jace and Teresa throughout the book. They were definitely needed to keep it tied into the series as whole. Overall I think the slight departure from the norm with the darker stuff helped keep the series fresh. Well worth the read.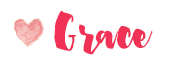 Related Posts