Station Eleven

by Emily St. John Mandel
Published by Knopf Doubleday Publishing Group on September 9th 2014
Genres: Apocalyptic & Post-Apocalyptic, Dystopian, Fiction
Pages: 352
Format: ebook
Source: Library
Buy on Amazon
Goodreads

An audacious, darkly glittering novel set in the eerie days of civilization's collapse, Station Eleven tells the spellbinding story of a Hollywood star, his would-be savior, and a nomadic group of actors roaming the scattered outposts of the Great Lakes region, risking everything for art and humanity.   One snowy night Arthur Leander, a famous actor, has a heart attack onstage during a production of King Lear. Jeevan Chaudhary, a paparazzo-turned-EMT, is in the audience and leaps to his aid. A child actress named Kirsten Raymonde watches in horror as Jeevan performs CPR, pumping Arthur's chest as the curtain drops, but Arthur is dead. That same night, as Jeevan walks home from the theater, a terrible flu begins to spread. Hospitals are flooded and Jeevan and his brother barricade themselves inside an apartment, watching out the window as cars clog the highways, gunshots ring out, and life disintegrates around them.   Fifteen years later, Kirsten is an actress with the Traveling Symphony. Together, this small troupe moves between the settlements of an altered world, performing Shakespeare and music for scattered communities of survivors. Written on their caravan, and tattooed on Kirsten's arm is a line from Star Trek: "Because survival is insufficient." But when they arrive in St. Deborah by the Water, they encounter a violent prophet who digs graves for anyone who dares to leave.   Spanning decades, moving back and forth in time, and vividly depicting life before and after the pandemic, this suspenseful, elegiac novel is rife with beauty. As Arthur falls in and out of love, as Jeevan watches the newscasters say their final good-byes, and as Kirsten finds herself caught in the crosshairs of the prophet, we see the strange twists of fate that connect them all. A novel of art, memory, and ambition, Station Eleven tells a story about the relationships that sustain us, the ephemeral nature of fame, and the beauty of the world as we know it.
Review
"Survival is insufficient."
It took me a bit to get a hold of what was going on and how everyone related to each other/situation. Once I did, I really liked this book. It was different from what I have been reading recently and different from most of the other dystopian/post apocalyptic books I've read (these were both good by the way.)
"Jeevan was crushed by a sudden certainty that this was it, that this illness Hua was describing was going to be the divide between a before and an after, a line drawn through his life."
The story is told before and after the Georgian Flu, a virus that was catastrophic and wiped out most of the world's population with crazy speed and efficiency. All the characters we see and follow have a tie back to Arthur Leander, who was a famous actor. We see also follow his life before his death which happens right before the Georgian Flu hits. The interweaving of the characters, their lives, their connections unfolds nicely to tell the whole story.
"Hell is the absence of the people you long for."
Jeevan, papparazi turned entertainment journalist turned paramedic, had his first run in with Arthur as he stalked him for pictures as a photographer. Then scored an interview when he turned to be a journalist. Then he attempted to save his life when he passed out on stage. That same night he finds out from a friend about the Georgian Flu and how bad it is. He promptly stocks up on supplies heads to his brothers and waits it out. I feel like we get Jeevan in the beginning and in the end for the most part. There is like a nugget here and there throughout but very much in passing. I would have been very interested in hearing more about his experience in the after as I really liked his character from what was written.
Miranda is Arthur's first wife. They both come from a small island in Canada but meet outside it. When they meet Miranda is with someone else who she is supporting with a crap job but one that allows her to fit in time for her passion – ::title alert title alert:: Station Eleven. This is a comic/graphic novel of space station in which a group of people live on to escape the aliens on Earth. She continues writing/drawing this through her marriage and well after. I really felt bad for Miranda in one sense – she was in a crappy abusive relationship when she got together with Arthur then she finds out he is cheating on her during their marriage which seems to ruin the idea of relationships for her. But she becomes successful in her career and finishes Station Eleven so its not like she doesn't excel. I would have liked it if she had made to the after and got more of her but in a way I guess she did live on through Station Eleven .
Kirsten is in the play, King Lear, in which Arthur is starring when he passes. She watches all of this then spends time with Jeevan until her handler comes to get her. We then get to follow her post flu when she is in a traveling symphony. They travel their known path and put on Shakespearean plays as well as concerts. She remembers very little about before and the first year after. A bulk of the middle is told with Kirsten and the symphony. The link here is she has a copy of Station Eleven from Before that she carries with her.
Clark is Arthur's best friend. We see him in Arthur's start to his acting career, during his first marriage and mainly towards the end of the book. He is part of the community at an airport post flu. He starts a museum of the before which I believe gives him something to focus on. I really wish there was even more focus here on the airport. I found it really fascinating how the people stranded their dealt with life after.
Elizabeth and Tyler are Arthur's second wife and only child. We see them along with Clark – who were on the same plane – in the airport become part of a community post flu. We see the both of them not deal with life as well as Clark after.
Arthur, who binds all of these characters and their stories, comes off kind of douchey throughout most of the book.
I really liked the book but the ending in general left me bit unfulfilled. I'm not sure if its that I have been reading all these books with twists at the end or others that had things tied up so neat. That's not to say it didn't link back and tie some things up though.  Either way, I thought it was interesting and a different take on dystopian/post apocalyptic genre and still really enjoyable.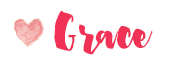 Related Posts