Split Second (Pivot Point, #2)

by Kasie West
Published by HarperTeen on February 11th 2014
Genres: Young Adult
Pages: 360
Format: ebook
Source: Purchased
Goodreads

Life can change in a split second.
Addie hardly recognizes her life since her parents divorced. Her boyfriend used her. Her best friend betrayed her. She can't believe this is the future she chose. On top of that, her ability is acting up. She's always been able to Search the future when presented with a choice. Now she can manipulate and slow down time, too... but not without a price.
When Addie's dad invites her to spend her winter break with him, she jumps at the chance to escape into the Norm world of Dallas, Texas. There she meets the handsome and achingly familiar Trevor. He's a virtual stranger to her, so why does her heart do a funny flip every time she sees him? But after witnessing secrets that were supposed to stay hidden, Trevor quickly seems more suspicious of Addie than interested in her. And she has an inexplicable desire to change that.
Meanwhile, her best friend, Laila, has a secret of her own: she can restore Addie's memories... once she learns how. But there are powerful people who don't want to see this happen. Desperate, Laila tries to manipulate Connor, a brooding bad boy from school—but he seems to be the only boy in the Compound immune to her charms. And the only one who can help her.
As Addie and Laila frantically attempt to retrieve the lost memories, Addie must piece together a world she thought she knew before she loses the love she nearly forgot... and a future that could change everything.
Review
Pivot Point was my first five star read this year and for some reason (which I cannot tell you) I held off on the reading the sequel Split Second. Thankfully I have corrected that  craziness and now have completed the duology.
Split Second picks up pretty much right where we left off in Pivot Point.This time though instead of seeing the two different outcomes of a decision we get two points of view – Addie's and Laila's. Addie has gone to spend some time with her father in the Norm world while Laila is home and trying to learn how to restore memories for Addie – something Addie said she could (and needed) do in a note before her memories were erased.
Addie was still someone I really liked and rooted for. Her friendship with Laila was super strong even though most of it was while they weren't in the same place. Having Laila's POV was great to learn more about her but also to stay in the compound with the paranormal powers everyone had. I was glad that was all still incorporated. Her romantic interest as Connor and he was the classic quiet bad boy that wasn't really bad. You know the type.
Without getting into too much and not give anything away I will say I thought this was a great follow up and conclusion to the duology. It answered any lingering questions from the first book and didn't leave anything hanging at the end. There were some twists and surprises I didn't see coming and that is always a plus.
I would really love to see more in this vein from Kasie West because I think she did it really well. I would recommend this duology for her fans if you haven't already picked it up.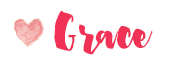 Related Posts