I received this book for free from Publisher via Netgalley in exchange for an honest review. This does not affect my opinion of the book or the content of my review.
Song of Summer

by Laura Lee Anderson
Published by Bloomsbury Publishing USA on July 7th 2015
Genres: Love & Romance, Young Adult
Pages: 250
Format: eARC
Source: Publisher via Netgalley
Buy on Amazon
Goodreads

The thirteen qualities of Robin's Perfect Man range from the mildly important "Handsome ? to the all-important "Great taste in music. ? After all, Westfield's best high school folk musician can't go out with some schmuck who only listens to top 40 crap. So when hot Carter Paulson walks in the door of Robin's diner, it looks like the list may have come to life after all...until she realizes he's profoundly deaf. Carter isn't looking for a girlfriend. Especially not a hearing one. Not that he has anything against hearing girls, they just don't speak the same language. But when the cute waitress at Grape Country Dairy makes an effort to talk with him, he takes her out on his yellow Ducati motorcycle.Music, language, and culture all take a backseat as love drives the bike. But how long can this summer really last?
Review
First off have you seen that cover?? Is it not adorable?? I fell in love with it and so happy I did because I really enjoyed the story it housed.
Robin is a girl from a small town who is a waitress, loves the annual craft fair and lives and breathes music. Newly single, she comes up with a list of qualities for her perfect guy. No sooner does Carter walk into her diner. He spends his summer in the town over with his family every year. He is everything on her list except for one. He is deaf and cannot experience music with her. Despite this, they start an adorable summer romance.
Their relationship came off a little intense feelings wise for the short amount of time they were seeing each other. But I think they had a real connection and the summer time confinement sped up those feelings so I bought into it.
The secondary characters were really good here. We had Robin's coworkers at the diner who were a hoot. Her friend Jenni that was a good and honest friend. Despite not always agreeing with Robin she supported her. Both families I thought were awesome. They seemed normal and involved. They cared and had great relationships with Robin and Carter and were accepting of the relationship.
As you can imagine there are issues that come up. At times Carter misses parts of conversations that are going on or jokes that are made causing him to be left out when with Robin and her friends. Conversely when Robin is with Carter's sister and friends she is completely lost as they use ASL (sign language) at rapid speeds. I feel these issues, shown from both characters, seemed realistic and things that would actually come up in thise relationship.
There was also some ex-drama that was eh for me. I mean I get it. In high school it is realistic, especially for Robin who lives in a small town, for an ex to be around and become an obstacle or a driver for tension in a relationship. Then there was the BIG issue. Clearly it has to do with music and him not hearing it. I do think this was one of those cases where it was like "JUST FREAKING COMMUNICATE WITH EACH OTHER!" and at least part of it could have been resolved much easier.
The ending was a bit abrupt for me. I was like where is the next chapter?? Still the longer I thought about it, I was ok with it.
Totally recommend this for a quick easy summer read for anyone who loves a cute YA romance.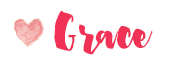 Related Posts