Something Real

by Heather Demetrios
Published by Henry Holt and Co. (BYR) on February 4th 2014
Genres: Contemporary, Young Adult
Pages: 406
Format: Hardcover
Source: Purchased
Goodreads
Reading Challenges: #ShelfLove Challenge 2017, 2017 Contemporary Romance Reading Challenge

Seventeen-year-old Bonnie™ Baker has grown up on TV—she and her twelve siblings are the stars of one-time hit reality show Baker's Dozen. Since the show's cancellation, Bonnie™ has tried to live a normal life, under the radar and out of the spotlight. But it's about to fall apart . . . because Baker's Dozen is going back on the air. Bonnie™'s mom and the show's producers won't let her quit and soon the life that she has so carefully built for herself, with real friends (and maybe even a real boyfriend), is in danger of being destroyed by the show. Bonnie™ needs to do something drastic if her life is ever going to be her own—even if it means being more exposed than ever before.
Heather Demetrios' Something Real is the winner of the Susan P. Bloom PEN New England Discovery Award.
Review
This book had such an interesting concept of the giant dysfunctional family on reality TV. With total John and Kate Plus 8 vibes I thoroughly enjoyed Something Real for an inside peak (albeit fictional) of a reality TV family.
Chloe otherwise known to the public as Bonnie Baker has been out of the public eye for four years until her mother and step father throw them baack into the reality TV game. Just when Chloe was starting to feel like she was living a semi noromal life she is freaked out thinking everyone at school will soon realize just who she really is.
I will start by saying I felt so bad for Chloe, her brother Benny and really all of the Baker kids. The whole show and their parents were a disaster. Their mom made me furious. I am not sure if her intentions were good but I didn't really get that. She seemed super selfish to put them back on TV again even if it was a money issue. Exploiting your kids is just not cool.
I really liked the romance between Chloe and Patrick. It was sweet and a little quirky. Also Benny's boyfriend Matt and Chloe's friends were pretty awesome and good additions to the story.
I thought it was abit slow in the beginning setting it all up. At about 250 page mark it really kicked I and I couldn't put it down. I like where it went and where everyone ended up. I would love to see what happened to the rest of the family though!! If you are all interested in a reality show story or a book with crazy family dynamics but a sweet romance this will definitely be a winner.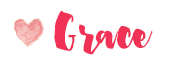 Related Posts