I received this book for free from Publisher via Edelweiss in exchange for an honest review. This does not affect my opinion of the book or the content of my review.
Some Women

by Emily Liebert
Published by NAL on April 5th 2016
Genres: Contemporary Women, Fiction
Pages: 320
Format: eARC
Source: Publisher via Edelweiss
Goodreads

An engrossing and thought provoking novel that examines the intricacies of marriage, friendship, and the power of unexpected connections…
Annabel Ford has everything under control, devoting her time to her twin five-year-old boys and to keeping her household running seamlessly. So when her husband of a decade announces that he's leaving her, without warning, she's blindsided. And suddenly her world begins to unravel.
Single mother Piper Whitley has always done her best to balance it all—raising her daughter Fern by herself and advancing her career as a crime reporter. Only now that she's finally met the man of her dreams, Fern's absentee father arrives on the scene and throws everything into a tailspin.
Married to the heir of a thriving media conglomerate, Mackenzie Mead has many reasons to count her blessings. But with an imperious mother-in-law—who's also her boss—and a husband with whom she can no longer seem to connect, something has to give.
On the surface, these three women may not have much in common. Yet when their lives are thrust together and unlikely friendships are formed—at a time when they all need someone to lean on—Annabel, Piper, and Mackenzie band together to help each navigate their new realities.
Review
I was a little hesitant to request this despite loving the blurb. This was because I had problems with Emily Liebert's last book, specifically with not liking any of the characters really. When I first started I was scared  this one was headed in the same path. But turns out I was wrong and this book was quite lovely, including the characters.
The story is centered around three different women – Annabel, Piper and Mackenzie. The three become unlikely friends and help each other through the various points and obstacles in their lives. We deal with divorce, being a single mom, new relationships, fertility, children,  mother-in-laws from hell and workplace issues. I feel like this story had something for everyone to relate to in some capacity.
We start with Annabel and her current situation. She is bitching at her husband for EVERYTHING. Which is when her husband walks out on her. Honestly, after the opening exchange I didn't blame him. This is what had me worried I got myself into another book with awful characters that I would not enjoy. Thank god she had other facets to her personality, grew and changed into a better person as the story went on. I believe the other ladies really helped with this.
Piper is a single mom who is an investigative reporter. Things are going well with her boyfriend until her daughter wants to find her biological father and does find him.  Piper is awesome. She is an amazing mom, great at her job and finds time for barre class. I want to figure all that out myself. Best part though is she is super laid back and really good at handling what life throws at her. I want to be her friend.
When we meet Mackenzie, I made another snap judgment I wouldn't like her. She seemed like a young, rich girl who gets everything and is oblivious to that fact. Well my bad because she turned out to be not only a really smart woman but an amazing friend who was brought up in a much more humble household then what she married into. She was such a great character for Annabel to be with because she was able to speak the truth without being harsh and seemed to get through to her.
I was just happy to see such a woderful friendship formed by these women. They had some really funny and light moments to play off the more series things going on in their lives.I thought it all moved along at a really great pace and kept me interested the whole time. I was very happy with the way the story was woven together and how everyone ended up.
If you like a good women's fiction definitely give this one a try!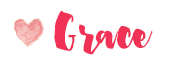 Related Posts