Softer Than Steel

by Jessica Topper
Published by Penguin on September 15th 2015
Genres: Fiction, Romance
Pages: 242
Format: eARC
Source: Publisher via Netgalley
Goodreads

From the author of Deeper than Dreams and the Much "I Do" About Nothing novels, a story that proves that you have to find yourself before you can find love... As a rock star "Riff Rotten" Rick Rottenberg has enjoyed all the perks that fame can offer, especially now that he's reunited with his former band mate, Adrian "Digger" Graves. But despite his success, Rick is a mess. Still reeling from the death of his wife years ago and terrified his demons will end his career, he agrees to seek help for his anxiety. Burned by a musician in the past, Sidra Sullivan has closed her heart to love. So when Rick walks into her yoga studio, she wants nothing to do with him—until the bad boy shows an unexpected soft side. As Sidra and Rick work through their painful pasts, they realize just how strongly opposites can attract. But when a crisis threatens the delicate balance they've forged, they'll discover if their love is strong enough to weather another storm or just too broken to survive...
Review
Rick Rottenberg or Riff Rotten as he is known by his many fans is a bit of a mess. He is dealing with being on tour and new album coming up, coming to terms with his bandmate and best friend getting married and still struggling with the death of his wife. Sidra teaches yoga. She all about her practice and being open. Except when it comes to love. And especially with anyone in a band. She had been burned by her ex-boyfriend lead singer and that was enough. Until she meets Rick. This is a fun book that is full of lots of interconnected characters that shows you have to move on from the past and let yourself be open to new experiences to be able to find happiness.
Things I Liked a Lot
Sidra and Rick together. I really like Sidra and Rick as a couple. They were very different but worked well together. They had their fair share of miscommunications and things in their way but I was glad to see them work through it all.
Diversity. Sidra was half Irish and Indian as well as her brother. I loved that we got see some different aspects of both cultures throughout the book even if it wasn't a main focus.
Yoga. LOVED the focus on yoga. Sidra was a yoga instructor and we got to see her teach classes and Rick. There were lots of descriptions of the poses, breathing and benefits. I really felt like I was in one of my classes.
Setting. The main setting was NYC. I am such a sucker for a NYC book. I don't even know why because I live so close and go there so little. But in a book it's like magic. If they weren't in NYC they were upstate at a lake which sounded beautiful.
Side characters. I liked a lot of the secondary characters in this book. Sidra's brother Seamus and her friend Reggie were a lot of fun. Also, her friend Liz seemed like she had a lot of spunk. My only complaint is I would have liked to see more of them especially as a group.
Things I Didn't Like So Much
Slow start. There was a lot of set up time I felt. It took a while to really get to Sira and Rick together and not just an initial meeting. I would have liked that to been a bit shorter because I liked it so much more when they were interacting.
Rick alone. Nothing again Rick but I was less into him as a character. Especially before he was involved with Sidra and yoga.
Band focus. I like me a good rock bank book but I wasn't connecting with the band or the music in this one. Not until the very end at least.
While this didn't super wow me I did really enjoy it. I will definitely be checking out more of Ms. Topper's books.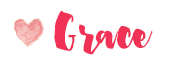 Related Posts