I received this book for free from Publisher via Netgalley in exchange for an honest review. This does not affect my opinion of the book or the content of my review.
Slightly South of Simple (Peachtree Bluff #1)

by Kristy Woodson Harvey
Published by Gallery Books on April 25th 2017
Genres: Contemporary, Contemporary Women
Pages: 400
Format: eARC
Source: Publisher via Netgalley
Goodreads

Caroline Murphy swore she'd never set foot back in the small Southern town of Peachtree Bluff; she was a New York girl born and bred and the worst day of her life was when, in the wake of her father's death, her mother selfishly forced her to move—during her senior year of high school, no less—back to that hick-infested rat trap where she'd spent her childhood summers. But now that her marriage to a New York high society heir has fallen apart in a very public, very embarrassing fashion, a pregnant Caroline decides to escape the gossipmongers with her nine-year-old daughter and head home to her mother, Ansley.
Ansley has always put her three daughters first, especially when she found out that her late husband, despite what he had always promised, left her with next to nothing. Now the proud owner of a charming waterfront design business and finally standing on her own two feet, Ansley welcomes Caroline and her brood back with open arms. But when her second daughter Sloane, whose military husband is overseas, and youngest daughter and successful actress Emerson join the fray, Ansley begins to feel like the piece of herself she had finally found might be slipping from her grasp. Even more discomfiting, when someone from her past reappears in Ansley's life, the secret she's harbored from her daughters their entire lives might finally be forced into the open.
Exploring the powerful bonds between sisters and mothers and daughters, this engaging novel is filled with Southern charm, emotional drama, and plenty of heart.
Review
In Slightly South of Simple we get a story of Ansley and her three daughters – Caroline, Sloane, and Emmerson as they all come together in Ansley's home on Peachtree Bluff as they all go through something in their lives.
We alternate between Ansley and Caroline's point of views. I loved Ansley. She has been through a lot in her life and always putting others first including of course her daughters. Caroline is not as easy to love. When her mother moved them to Peachtree Bluff after losing their father, Caroline went back and stayed in New York. She definitely had more of a New York personality than Ansley. While you could spot the good in what Caroline would do or say she was just so harsh and blunt it wasn't very endearing. She did have a lovely daughter who came with her back to Peachtree Bluff when she came to escape her cheating husband.
We don't get the point of views of Sloane or Emmerson, though maybe in the next book? I really liked Sloane and thought she seemed like a great mom and was doing the best she could while her husband was deployed. Emmerson wasn't someone I could relate to but I loved that she was an actress and living for her dreams.
So clearly these very different women all in one house makes for lots fun, drama and when certain men are around some romance too. Of course, with any good book focusing on complicated families there are secrets. We get to see some of them but none that were all revealed to all parties. I guess since there will be more books we will follow those onto book 2.
The best part of the book in my opinion is the setting. Man I want to go visit Peachtree Bluff and unwind. It sounds like the perfect little southern beach town with a great cast of characters in itself.
When I first requested this it was because I love the author's last book last year and thought this was a stand alone. It actually is a series and I am mixed on that because while I enjoyed the book and the characters I wish it wrapped up in one book since I am so bad with series.Still, I am sure I will be looking for what happens in Peachtree Bluff to Ansley, Caroline, Sloane and Emmerson next.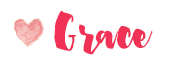 Related Posts