Simon vs. the Homo Sapiens Agenda

by Becky Albertalli
Published by Harper Collins on April 7th 2015
Genres: Young Adult, LGBT
Pages: 320
Goodreads

Everybody is talking about Simon vs. the Homo Sapiens Agenda!
"A remarkable gift of a novel."—Andrew Smith, author of Grasshopper Jungle"I am so in love with this book."—Nina LaCour, author of Hold Still"Feels timelessly, effortlessly now."—Tim Federle, author of Better Nate Than Ever"The best kind of love story."—Alex Sanchez, Lambda Award-winning author of Rainbow Boys and Boyfriends with Girlfriends
Sixteen-year-old and not-so-openly gay Simon Spier prefers to save his drama for the school musical. But when an email falls into the wrong hands, his secret is at risk of being thrust into the spotlight. Now change-averse Simon has to find a way to step out of his comfort zone before he's pushed out—without alienating his friends, compromising himself, or fumbling a shot at happiness with the most confusing, adorable guy he's never met.
Incredibly funny and poignant, this twenty-first-century coming-of-age, coming out story—wrapped in a geek romance—is a knockout of a debut novel by Becky Albertalli.
Review
This book. It was everywhere. Everyone loved it. I have no idea why it took me so long to pick this up. IT WAS AMAZING.  Since this is has been reviewed everywhere I am just going to do my TOP SIX reasons to read (or listen) to Simon vs the Homo Sapiens Agenda:
Diversity. The book deals with a gay main character. We get to see his inner thoughts about when and how to come out. Confide his secrets and feeling with Blue about this (and other things). Also, other characters show diversity with race. Simon actually talks about how everyone should come out. That straight and white shouldn't be the defaults in everyone's minds. I thought that was an excellent point.
"White shouldn't be the default any more than straight should be the default. There shouldn't even be a default."
Adorableness. This can totally be a reason, right?? I thought Simon was adorable. The whole story was adorable. And a bit awkward. But in that totally normal high school way.
Friendships. Simon had three main best friends. It had a weird dynamic. Who liked who. Who was left out. Who was new to the group. Who didn't get long. These are things I totally remember so I found this to be believable. I felt for all of them because again – such an awkward time.
OREOS. For real. I craved Oreos the entire time. So if you do plan on reading this just stock up before hand.
Family dynamics. Simon had amazing parents. They were involved, caring and pretty funny. He also had two sisters and they all had such a great relationship. They were supportive and liked spending time with each other. I adored their family.
WHO IS BLUE? So Blue was the person Simon has been sending anonymous emails back and forth to. This was the fun little thought throughout the book. I wanted to know who Blue was. Would they become a couple? Would we not find out at all? I liked the little bit of suspense it brought.
Not that the above does any justice for the book but I hope it helps convey all the things I loved about it. I thought the audio was great so if you sometimes go that route I recommend it. Pretty much just read or listen t it if you  haven't already because you are totally missing out!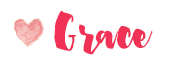 Related Posts