I received this book for free from Publisher via Edelweiss in exchange for an honest review. This does not affect my opinion of the book or the content of my review.
Show Me How (Thatch, #3)

by Molly McAdams
Published by William Morrow Impulse on August 23rd 2016
Genres: Contemporary
Pages: 243
Format: eARC
Source: Publisher via Edelweiss
Goodreads

New York Times bestselling author Molly McAdams delivers another heart-wrenching, emotional novel in her Thatch series…
After her first love was ripped from her grasp four years earlier, Charlie Easton was sure she would never be able to trust anyone with the shattered pieces of her heart again. That is, until Deacon Carver forces himself into her life, and makes those pieces swirl in chaos. But Charlie doesn't know how to let him in… until a stranger stumbles upon a notebook filled with her innermost secrets, and shows her how.
Deacon Carver is known for sleeping his way through the town of Thatch, as well as the surrounding cities—something he used to take pride in. But that persona has haunted Deacon ever since he decided to leave that life behind for the girl he wants more than anything: Charlie Easton.
But when another girl falls into Deacon's life, allowing him to be himself without judgment for his past, will their conversations hinder his relationship with Charlie … even if he's never seen her?
Review
Charlie has just come home from college. She is still trying to figure out how to trust anyone with her heart as well her son Keith's as well. Then there is Deacon. He is known for getting around with women of Thatch and doesn't know if he will ever be able to shake that but he is willing to try for Charlie though. Will these two be able to get past their issues to make it work. This book was short, sweet and had so many of the things I love in books, such as:
Small Town Setting
I am such a sucker for a good small town setting. Thatch is one of the best. Everyone knows everyone, is hardworking, there are the local places to eat where everyone goes one what seems to be a regular schedule and most things seem in walking distance. I adore the sense of community you could feel when reading it.
Adorable Non-Annoying Child
Charlie has the most adorable little boy, Keith. He is obsessed with superheroes and talks in such a cute way. I love when kids can add to the story and not just be an annoying distraction.
Heaps of Character Growth
This goes for Charlie and Deacon. We see Charlie really stand up for herself more and more throughout the story as well as open herself up. Deacon finally got to the point that sleeping around so much wasn't what he wanted to do and focused on Charlie. He also was so amazing with Keth even though he wasn't a giant fan of kids.
Romance
LOVED this romance. There was a little of the Hate to Love trope used in the beginning. Man Deacon made me mad but he totally redeemed himself. There was definite chemistry between the two the whole time and I loved watching them together. There was also another trope I have seen recently used here (I won't say as to not spoil it) that I kind of loved.
I hadn't picked a Molly McAdams book in a while before this one and will absolutely be reading the others in this series. As this is the last in the series I can say I read it as a stand alone just fine but the other books probably help give more background on all the characters involved. Overall I came to love Charlie and Deacon and their group of friends and glad I have more books to visit them in.
Giveaway
$25 (USD) gift card to the ebookseller of choice for 1 winner
Tour Schedule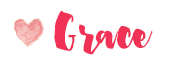 Related Posts