I received this book for free from Publisher via Netgalley in exchange for an honest review. This does not affect my opinion of the book or the content of my review.
Seven Ways We Lie

by Riley Redgate
Published by Harry N. Abrams on March 8th 2016
Genres: Young Adult
Pages: 352
Format: eARC
Source: Publisher via Netgalley
Goodreads

Paloma High School is ordinary by anyone's standards. It's got the same cliques, the same prejudices, the same suspect cafeteria food. And like every high school, every student has something to hide—whether it's Kat, the thespian who conceals her trust issues onstage; or Valentine, the neurotic genius who's planted the seed of a school scandal.
When that scandal bubbles over, and rumors of a teacher-student affair surface, everyone starts hunting for someone to blame. For the unlikely allies at the heart of it all, the collision of their seven ordinary-seeming lives results in extraordinary change.
Review
I was a little worried when I started this one because while I like multiple POVs in general, seven POVs scared me. While it is a lot of POVs I do think they all worked pretty well and wasn't confusing at all. There were some pretty big issues and themes that were addressed – divorce, absentee parents, sexuality, drinking – as well as some normal high shool stuff that maybe isn't as heavy. I thought a lot of what was covered seemed realistic enough and handled well. There was also a teacher/student scandal but it wasn't as scandalous to me but did serve to push the whole story along.
Let's talk the seven characters a little shall we!
Characters I Liked
I have to say I liked most of the seven. I loved Olivia. She really seemed like a good friend, good sister, and good daughter. Her home life left a lot to be desired with her mom ditching out on them, her dad there but not really and her sister Kat, not dealing well with it all. I think her outlet was her relationships – and I am using that loosely – with guys. She seemed like she was being safe with it all but endured some definite slut shaming. She handled it all much better than I ever could and was proud to see how she handled herself. Matt was kind of the outcast stoner. At first, I thought he was going to be a total jerk but he was a good guy. Didn't like when people picked on others. He also had a shitty home life but tried to shelter his little brother from it all. I was totally rooting for him to get with his crush as the story went on. Lucas was a swimmer with a secret. He was dealing with his sexuality which no one knew. He was also the local pot and alcohol hook up which served his bank account and spending habit well. But besides all that he was so positive and happy no matter what happened. I loved when it was his POV or he was in the story.
Character I Liked with a POV I Didn't
Juniper. Amazing character. She was strong, stood up for what was right when there was bullying, smart. She had her own issues going on that she kept to herself causing lots of excess drinking. My problem was I hated her chapters. It was in verse and totally didn't work for me. Still I loved reading about her in other chapters.
Characters I Was Neutral On
Kat, Olivia's sister, was fine. She was angry at her mom leaving whether she realized it or not and was just plain mean at times. Still, I could understand where it all stemmed. Valentine (who is a boy) was the kind of weird super smart kid. His storyline mostly intersected with Lucas so I enjoyed his chapters.
Characters I Wanted to Punch in the Face
Claire was a nightmare. She was a shitty friend, did some awful things and I could have done without her altogether. Yeah, she realized what she did wrong by the end but who cares. She made me pretty angry and glad there were fewer chapters from her than the others.
It was good to see that not every character had the typical HEA but all storylines were resolved. If you liked multiple POVs with interconnecting storylines, some drama and teacher/student relationships don't bother you,  definitely pick this one up.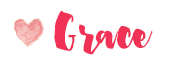 Related Posts