I received this book for free from Publisher via Netgalley in exchange for an honest review. This does not affect my opinion of the book or the content of my review.
Serenity Harbor (Haven Point, #6)

by RaeAnne Thayne
Published by HQN Books on June 27th 2017
Genres: Contemporary Women, Romance
Pages: 384
Format: eARC
Source: Publisher via Netgalley
Goodreads
Reading Challenges: 2017 Contemporary Romance Reading Challenge

In the town of Haven Point, love can be just a wish — and one magical kiss — away…

Computer-tech millionaire Bowie Callahan is about the last person that schoolteacher Katrina Bailey wants to work for. As far as she can see, he's arrogant, entitled and not up to the task of caring for his young half brother, Milo. But Kat is, especially if it brings her closer to her goal of adopting an orphaned little girl. And as her kindness and patience work wonders with Milo, she realises there's more to sexy, wary Bo.

Bo never imagined he'd be tasked with caring for a sibling he didn't know existed. Then again, he never pictured himself impulsively kissing vibrant, compassionate Katrina in the moonlight. Now he's ready to make her dream of family come true…and hoping there's room in it for him, too…
Review
This was my first time reading RaeAnn Thayne and visiting the world of Haven Point. What a delightful little place Haven Point is! I am so glad I decided to give this a try even though it is well into the series. I had no issues following along as any necessary backstory needed was given.
This book focused on Katrina Bailey and Bowie Callahan and I loved them both. Katrina has just come back to town from some time in Columbia for her sister's wedding and has definitely matured while on her trip. While away has found a girl in an orphanage down there she wants to adopt and it has become her sole focus. When home she bumps into Bowie and his brother Milo while having a tantrum in a store. Because of Katrina's background as a teacher she was able to help Milo and prompt Bowie to offer Katrina a job helping him with Milo while she is home. Katrina sees this as an opportunity to help get more money for her adoption.
This was such a heartwarming plot with so many lovable characters. Milo stole my heart. He was such a good kid and just needed someone who understood how to communicate with him and Katrina was that person. I loved any time these two were on the pages. Bowie was such a good man wh was adjusting to his new life with his new found brother. He cares about him and his job and just has trouble balancing it all. Katrina helps him learn how to talk to his brother and grow their relationship
Of course then we have the romance. Slow burn for sure. They both don't think it will work for a myriad of reasons but what kind of romance would this be without a happily ever after. So the journey for them to get there was so good and the epilogue was even better.
I can't wait to visit Haven Point again and will definitely be checking out more RaeAnn Thayne.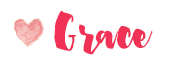 Related Posts