Sea of Stars

by Amy A. Bartol
Published by 47North on March 31, 2015
Format: ebook
Source: Purchased
Goodreads

Eighteen-year-old Kricket Hollowell was looking for her place in the world when she discovered that the universe was bigger—and more dangerous—than she had ever dreamed. Now, whisked across space to the planet Ethar, Kricket learns that her genetic ability to see the future makes her a sought-after commodity…and the catalyst for war between her star-crossed parents' clans. According to Alameedan prophecy, one house will rise to power and the other will be completely wiped out, and Kricket's precognition is believed to be the weapon that will tip the scales.

A target of both the Rafe and the Alameeda houses, Kricket finds protection—and a home—in the arms of Trey, her Etharian bodyguard-turned-boyfriend. But her visions of what's to come disturb her deeply, especially since she must discover whether the gift of foresight will allow her to rewrite the future, or if her fate is as immovable as the stars.
Review
I was super jazzed for this book. I LOVED the first book, Under Different Stars as well as Amy's other series The Premonition series.
I had a weird reaction to this book. I loved the beginning. Good action and character interaction. I super loved the last third or so. Again lots of great character interaction, push and pull between them and enough mysterious happenings to keep me on my toes. In between that I was eh. It was too much action (and not the good kind in my opinion) and moved a bit slow for me. I thought I would fly through this but I kept putting it down, picking it up, putting it down, etc. Regardless it was awesome and ended on a high note. Also there is so much going on and so much spoiler-ish type stuff so this will probably be brief so I apologize in advance.
We start right where we left off. Kricket and Trey are together. But not for long, that would be too boring. So lots of craziness goes down and they are torn apart, brought back together, torn apart, etc. In between we see her with Kyon and also a new guy. He is neither part of Rafe or Alameeda but more like an underground movement. It is hinted at but not very clear whether this is yet another love-ish interest. During all of the shenanigans going on Kricket is having her go ice cold see the future business. A lot of what she see is of the undesirable type and she tries as best she can to change these outcomes. We are left wondering just how much she is able to change.
"Open your chakras, meditate— get in touch with your spirit animal"
Kricket is awesome and I was so happy to have her back in my life. She is a pretty kick ass chick. She can take down high ranking officials, escape from the stalker-ish Kyon, and find time to fall in love – all while still being new to Ethar. Plus she can go all icy and nonsense and see the future. Then figure out how to change it. I mean come on, she is the best.
"I'll risk everything to stay with you."
Kricket and Trey are so cute. I love them as a couple. Again kick ass is appropriate here for both of them and their romance. They have been through so much separately and together and that really bonds them. I love that she (and us too!) gets to meet his parents in this installment. I was happy that we get more of Trey's back story and why he is the way he is.
"You are the brightest star among the Sea of Stars"
Then there is Kyon. And he is so the bad guy. Kricket is his and he will not give up on it. Everything is about getting her back. He was slightly less bad, or at least was a bit more likable? I don't know. I am totally drawing parallels to the Premonition series here where the bad guy becomes almost understandable in his badness. Anyone else notice this?
Then third guy. I think he will play a major role in the next book and I am excited to see where this is headed.
"I swear that I will darken the stars forever."
OK so I have no idea if any of the above was coherent. Either way , in the end I wound up loving this. The end really pulled through for me. It definitely has be amped up for the final act to this series and wondering what is going to happen.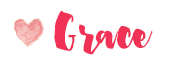 Related Posts