Saint Anything

by Sarah Dessen
Published by Penguin on May 5th 2015
Genres: Young Adult
Pages: 432
Format: ebook
Source: Library
Buy on Amazon
Goodreads

Sydney has always felt invisible. She's grown accustomed to her brother, Peyton, being the focus of the family's attention and, lately, concern. Peyton is handsome and charismatic, but seems bent on self-destruction. Now, after a drunk-driving accident that crippled a boy, Peyton's serving some serious jail time, and Sydney is on her own, questioning her place in the family and the world. Then she meets the Chatham family. Drawn into their warm, chaotic circle, Sydney experiences unquestioning acceptance for the first time. There's effervescent Layla, who constantly falls for the wrong guy, Rosie, who's had her own fall from grace, and Mrs. Chatham, who even though ailing is the heart of the family. But it's with older brother Mac—quiet, watchful, and protective—that Sydney finally feels seen, really seen, at last. Saint Anything is Sarah Dessen's deepest and most psychologically probing novel yet, telling an engrossing story of a girl discovering friendship, love, and herself.
Review
Until I started blogging I hadn't heard of Sarah Dessen – blasphemous I know. Clearly I needed to get butt in gear but where to start?? Some would say the beginning, some random but I went with the latest – Saint Anything.
Sydney is dealing with the after effects of her brother, who severely injured someone in a drunk driving accident and is now serving time in prison. He had previously been in and out of trouble something which also affected Sydney. She switched schools, has to make new friends, try and deal with her parents and her brother's creepy friend Ames who is always around.
"That's the thing, though. You always think you want to be noticed. Until you are."
I really liked Sydney. I totally felt with her in her situations. Her mother was so preoccupied with her brother, even while in prison, and her father was just kind of hands off that she got overlooked a lot. She was also a tiny bit awkward which I totally get. She did, however, have what I thought was big but believable growth throughout. She started being more outgoing with her new friends at her new school, being more forward with Mac and pushed her wants and needs with her parents, even if they ignored them.
Her mother was one of those characters I would have liked to smack some sense into. She was so obsessed with her brother and planning vistits, and trying to reach out to other parents there to set up dinners and all sorts of odd things. At some point I think Sydney compared it to her acting like she was in prison PTA. And the father – I mean step up and say something instead of ignoring it. He did kind of show up at the end at least.
"You only really fell apart in front of the people you know can piece you back together."
Layla was amazing. She loved french fries and has crazy rules and intricate eating preparations for them. She had me there! BUT she was also an amazing friend for Sydney. She was super perceptive to what Sydney was feeling and always tried to help out and was protective. Also the rest of her family, including her mother, was a place Sydney felt comfortable just being. Mrs. Chatham was definitely a place for Sydney to sound off her feelings at and get a good honest view from a mother without judgment. I really like their exchanges.
"Now that I'd been real and fist to someone, I never wanted to be invisible again."
Then there was Mac, Layla's brother. I loved him. He was quiet but not in a creepy way. More in a takes it all in way. I thought the relationship with Sydney was adorable and took a realistic path. It was slow and they started out as friends. You knew he was a winner by the way he treats his family especially his mother.
One of my biggest lessons in this book is one I believe strongly – TRUST YOUR GUT. If you think something or in this case someone is creepy or weird or just not right than you are probably right. Here pretty much everyone but SYdney's parents and her brother could tell that her brother's friend who hangs around the family, Ames, is a super creeper. She doesn't tell her parents her feelings (dumb dumb move) which allows him to constantly be around. He was super creepy. I am not sure how many times I have or can use that word but that's what he was so  I'll say it again – CREEP, CREEPER, CREEPY!!
SIDE NOTE I loved how the title and the cover related back to the story.
"The future was one thing that could never be broken, because it had not yet had the chance to be anything."
So I am a Sarah Dessen virgin no longer. I really enjoyed this book, its story and characters. This will certainly not be my last Sarah Dessen either!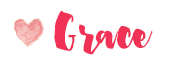 Related Posts