Rusty Nailed

by Alice Clayton
Published by Simon and Schuster on June 24th 2014
Genres: Contemporary, Fiction, Romance
Pages: 320
Format: Audiobook
Source: Library
Buy on Amazon
Goodreads

In this sequel to Wallbanger, fan favorites Caroline Reynolds and Simon Parker negotiate the rollercoaster of their new relationship while house-sitting in Sausalito.Playing house was never so much fun—or so confusing. With her boss on an extended honeymoon, Caroline's working crazy-long hours to keep the interior design company running—especially since she's also the lead designer for the renovation of a gorgeous old hotel. And with Simon, her hotshot photographer boyfriend, gallivanting all over the world for his job, the couple is heavy-duty into "absence makes the heart grow fonder" mode. No complaints about the great reunion sex, though! Then a trip back east to his childhood home has Simon questioning his nomadic lifestyle. He decides to be home more. A lot more. And he wants Caroline home more, too. Though their friends' romantic lives provide plenty of welcome distraction, eventually Caroline and Simon have to sort out their relationship. Sure, more togetherness is a good thing—but does less traveling and working have to mean the other extreme? Apple pie and picket fences? With this second book in the Cocktail series, USA TODAY bestselling author Alice Clayton delivers another delicious, frothy confection of a book, shaking up her characters, stirring in laugh-out-loud humor, and serving sizzling romance straight up!
Review
In this sequel to Wallbanger, we get Caroline and Simon now navigating being in a real relationship – the first time for Simon. There is a lot going on in their lives – Caroline's boss is getting married and she will be holding down the fort at work, plus housesitting for her boss(with Simon of course), Mimi and Ryan are planning their wedding while Sophia and Neil are very much not planning anything together anymore and of course Clive is well being a cat. We get to see how Caroline and Simon handle the relationship with her new work responsibilities and his sudden decrease in his work schedule.
I enjoyed this book a lot. I actually think more than the first (that rarely happens!) So here are some reasons this book was great.
Caroline is awesome and Simon is the man.
I kind of love her. She knows who she is. She loves her work and is good at it. Since she took on more responsibility she wasn't home as much and since Simon had lightened his schedule he was. This could have been an issue but Caroline didn't apologize for it but owned. She isn't afraid of sex or insecure. She likes her space though and isn't clingy. He has issues but he is working through them. He is super supportive with Caroline and her job. He likes to stay out of other people's business. He loves Clive. And he is hot and does lots of adorable things for Caroline.
Female friendships feel very real.
Caroline, Mimi and Sophia are too funny together. They all have their distinct personalities and bring something to the table friendship wise. I love how honest they are with each other while still being supportive and caring. They meet up for brunch (who doesn't love brunch??) they text and email, and have girls nights. Plus I would totally want to be their friend.
Sexy time.
There is definite sexy time in this book. If you are squeamish with those, stay away. I do appreciate that Ms. Clayton calls it like it is. And by that I mean she does not use flowery language when she writes these. She really goes for it and I, for one, rather have that.
LOL.
I legit laughed out loud several times. Most times was when there were scenes with the girls together or all the girls and guys together. There is always some sort of ridiculous shenanigans going on or someone says something completely outrageous. The other great part that usually makes me laugh is the text messages between the characters that we get. They are short, sweet and usually hilarious.
Overall I thought this was a fantastic follow up that I enjoyed a lot. I was a little unsure at first but it picked up pretty quick and I was all in. If you like funny, sexy romance then this book and series will be right up your alley.
Audiobook Thoughts
At first I thought the narrator sounded too old to be Caroline. There was something a little too mature maybe. But as with most audiobooks, I am finding out, I got used to her pretty quickly. She did do a great job with the other characters. I would definitely continue with this series with the audiobooks.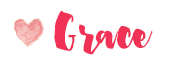 Related Posts