Rooms

by Lauren Oliver
Published by Harper Collins on September 23rd 2014
Genres: Fiction, Suspense
Format: ebook
Source: Library
Buy on Amazon
Goodreads

Fueled by the same inspired feel for plot and character that drew readers to Oliver's earlier works, Rooms is a mesmerizing and suspenseful story of guilt, love, and family secrets.Estranged patriarch Richard Walker has died, leaving behind a country house full of rooms packed with the detritus of a lifetime. His alienated family—bitter ex-wife Caroline, troubled teenage son Trenton, and unforgiving daughter Minna—have arrived for their inheritance.But the Walkers are not alone. Alice and Sandra, two long-dead and restless ghosts, linger within the house's claustrophobic walls, bound eternally to its physical structure. Jostling for space and memory, they observe the family, trading barbs and reminiscences about their past lives. Though their voices cannot be heard, Alice and Sandra speak through the house itself—in the hiss of the radiator, a creak in the stairs, the dimming of a lightbulb.The living and dead are haunted by painful truths that surface with explosive force. When a new ghost appears, and Trenton begins to communicate with her, the spirit and human worlds collide—with cataclysmic results. Elegantly constructed and brilliantly paced, Rooms is an enticing and imaginative ghost story and a searing family drama that is as haunting as it is resonant.
Review
"If only bodies were like rooms, and people could pass in and out of them at will."
Lauren Oliver tells this mysterious story through various points of view as well as being set in different rooms within the house. We not only get to hear the accounts from the Walkers – Caroline, Minna, Trenton and Amy- who are in town due to the death of Richard Walker the family patriarch, but from two spirits which inhabit the house –Alice and Sandra, who also lived there in the past. We start and end in the kitchen but visit everywhere in-between. Various flashbacks, twists, turns and revelations push Rooms towards its reavealing conclusion.
"People, Caroline thought, were like houses. They could open their doors. You could walk through their rooms and touch the objects hidden in their corners. But something–the structure, the wiring, the invisible mechanism that kept the whole thing standing–remained invisible, suggested only by the fact of its existing at all."
I want to do a quick run down on all the narrators and I will start with the Walker clan. They are a very disjointed and dysfunctional bunch and its really just sad ( don't get me wrong every family has their crazy theirs is just REALLY crazy).
Caroline Walker likes the booze (this, by the way, is putting it mildly). Her daughter, the late twenty-something Minna, likes the sex (addicted definitely) as well as her pills. Her son, Trenton, the awkward younger brother, plans (not very well either) to kill himself back at his dead fathers home.  And poor Amy, Minna's daughter, who hears and sees way more than she should, especially with her mother.
They all take their turn in telling pieces of the story as well as flashing back to tell their history with the house and their father. When you see the past it is essentially explaining where they ended up how they are in the present. The most important point of view from the family to me was Trenton. I think he really is the most central character not including the spirits and the least self absorbed of the adults.
"Memory is as thick as mud. It rises up, it overwhelms. It sucks you down and freezes you where you stand. Thrash and kick and gnash your teeth. There's no escaping it."
On to our spirtily houseguests, Alice and Sandra. I found these two to be the best characters and their consistent bickering ( odd couplesque) to be entertaining. I think if they could have narrated the whole story or more of it it may have been beneficial to the book as whole.
Alice comes off very much as the proper one of this duo – correcting and shushing Sandra. Sandra is a snarky thing – constantly on Alice's case. We also get to dive into both of their histories in the house. They each push each other to own up to more truths than they initially let on. Their histories slowly unfolds as it goes on each becoming more accurate in their recollection.
"That's what everyone wanted, in the end: to be part of something bigger."
While it did pick up at the end I found that I kept putting it down during most of the middle, as it was kind of boring. I would force myself to pick it back up because there was enough intrigue that I really did want to find out what was going on. There were different twists and turns that popped up. I found some were predictable, some seemed unnecessary and some truly "got" me. The ending definitely made the book for me I just wish the rest had been as interesting.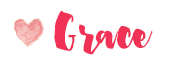 Related Posts