Rest Ye Murdered Gentlemen (A Year-Round Christmas Mystery #1)

by Vicki Delany
Published by Berkley on November 3rd 2015
Genres: Cozy Mystery
Pages: 294
Format: Paperback
Source: Won
Goodreads

FIRST IN A NEW SERIES!
In Rudolph, New York, it's Christmastime all year long. But this December, while the snow-lined streets seem merry and bright, a murder is about to ruin everyone's holiday cheer…
As the owner of Mrs. Claus's Treasures, Merry Wilkinson knows how to decorate homes for the holidays. That's why she thinks her float in the semi-annual Santa Claus parade is a shoe-in for best in show. But when the tractor pulling Merry's float is sabotaged, she has to face facts: there's a Scrooge in Christmas Town.
Merry isn't ready to point fingers, especially with a journalist in town writing a puff piece about Rudolph's Christmas spirit. But when she stumbles upon the reporter's body on a late night dog walk—and police suspect he was poisoned by a gingerbread cookie crafted by her best friend, Vicky—Merry will have to put down the jingle bells and figure out who's really been grinching about town, before Vicky ends up on Santa's naughty list…
Review
I had totally missed all holiday books this season. I kept seeing all these fun Christmas themed book reviews and I so wanted to fit in some myself. Well, it was Christmas Eve before I had time to get to one. I had One Rest Ye Murdered Gentlemen earlier this year and a cozy mystery with a Christmas theme seemed perfect.
Merry lives in Rudolph, New York. It is self-proclaimed Christmas Town where it is Christmas all year round. She owns a shop in town and loves all things Christmas. This year in Rudolph the Christmas cheer is being hampered by a string of incidents. First was Merry's float for the bi-annual parade not being able to go. Then a journalist doing a story on Rudolph was found dead. And that was just the beginning. Merry tries to stay upbeat but is really trying to figure out who is behind all of these awful happenings.
I don't read a ton of these cozy mysteries but always enjoy them when I do. Here is why this one was a great read:
Small town setting. I love a small town setting in a book. Makes me all warm and fuzzy. This was one at it's best with snow, near a lake and pretty much a Christmas village all year round. Everyone knew each other and there were enough quirky inhabitants to keep it lively.
Merry. Merry makes a great MC. She is an independent woman – owns her own business, isn't tied down by any guy, lived her dreams in NYC to find she appreciated her small town living. I love her friendship with her best friend Vicky and her little rivalries, if you can call them that, with some of the other town's people including another shop owner in town. She is strong, smart and very likable.
Side characters. As with many small town books there are a lot of small characters with BIG personalities that pop up. Along with Merry are her parents, who play a prominent role in the town, other shop keepers, the mayor, the police (it is a mystery after all) as well as some folks from the rival neighbor town. The whole cast of characters adds a lot of the charm to the book.
Dash of romance. I was happy there was a bit of romance. I say a bit because it was really just setting up two possible love interests for Merry. I know I already have a favorite 🙂
Plenty of suspects. Because of the large cast of characters, there were plenty of people to be suspicious of. You are left to keep guessing. It definitely ended with a kind of Scooby Doo ending – "If it weren't for you meddling kids…." that I appreciated for how ridiculous it all was.
It was a cute read that was easy to get through. I enjoyed the characters and setting quite a bit. I can't wait for the next book in the series when I will undoubtedly curl up with a cup of coffee and dig in.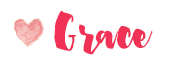 Related Posts