Requiem

by Lauren Oliver
Published by Harper Collins on March 5th 2013
Genres: Dystopian, Young Adult
Pages: 432
Source: Library
Buy on Amazon
Goodreads

A New York Times, USA Today, and Publishers Weekly bestseller, this exciting finale to Lauren Oliver's acclaimed Delirium trilogy is a riveting blend of nonstop action and forbidden romance in a dystopian United States. With lyrical writing, Lauren Oliver seamlessly interweaves the peril that Lena faces with the inner tumult she experiences after the reappearance of her first love, Alex, the boy she thought was dead. Named an Amazon Best Book of the Year, this sophisticated and wide-ranging novel brings the New York Times bestselling Delirium trilogy to a thrilling conclusion. Now an active member of the resistance, Lena has transformed. The nascent rebellion that was underway in Pandemonium has ignited into an all-out revolution in Requiem, and Lena is at the center of the fight. After rescuing Julian from a death sentence, Lena and her friends fled to the Wilds. But the Wilds are no longer a safe haven. Pockets of rebellion have opened throughout the country, and the government cannot deny the existence of Invalids. Regulators infiltrate the borderlands to stamp out the rebels. As Lena navigates the increasingly dangerous terrain of the Wilds, her best friend, Hana, lives a safe, loveless life in Portland as the fiancée of the young mayor. Requiem is told from both Lena and Hana's points of view. They live side by side in a world that divides them until, at last, their stories converge.
Review
Here we have the conclusion of the Delirium series, Requiem. I had mixed feelings going in. One because I really love these books and hate to see them end. Second because I don't think I have liked a third book in a dystopian trilogy before. But alas, I was pleasantly surprised.
"Freedom is exhausting."
Again, like with the second book, we pick up where we left off. In the wilds. Lena, Julian and Alex. Oh my. I was pretty disappointed with the love triangle angle. This was because at this point I liked both guys and I was going to be sad when it ended no matter what because one of the guys would be hurt. Ugh.
Alex was being all jerky (which is totally understandable.) He cozies himself up with their newest person they took on, Coral. Coral was the only survivor in a fire which they suspect was the scavengers. They soon find out as they travel on that the wilds have been breached and they are no longer safe from man to man combat from the regulators. You can see that this is setting up a final war between the resistance and the DFA/Government. All while dealing with the love story.
"Perfection is a promise, and a reassurance that we are not wrong."
And the friendship story – Hana is back. And cured. We get to see her POV in alternating chapters. This was a real surprise to me. While I did figure we would see her again, I wasn't expecting her narrate. Her big role in this comes in the way of her being paired with the new mayor of Portland.
Since the resistance is back in a large way to fight the regulators we get to see more of Lena's mom. We get to see  her side of the story. I think this was necessary as it was such a big part of why Lena is the way she is and what motivates her. I was also really happy for them to come to an understanding and get a relationship back.
"But maybe happiness isn't in the choosing. Maybe it's in the fiction, in the pretending: that wherever we have ended up is where we intended to be all along."
I am happy to say I enjoyed the ending. I pretty much went in with low expectations after not really liking the end to Hunger Games or Divergent which were both dystopian trilogies. However, I feel like it was resolved enough to be happy and open enough that it wasn't all tied up with a neat bow.
All in all I would really recommend this series as a whole. I think it was unique enough, beautifully written with great characters you wanted to read more about. There are also companion novellas for Annabel, Hana, Raven, and Alex. My only issue is where is Julian's novella???? Lets get to it Ms. Oliver!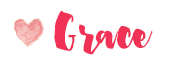 Related Posts