Reconstructing Amelia

by Kimberly McCreight
Published by HarperCollins on December 3rd 2013
Genres: Contemporary, Fiction
Pages: 400
Format: ebook
Source: Library
Buy on Amazon
Goodreads

Litigation lawyer and harried single mother Kate Baron is shocked when her daughter's exclusive Brooklyn private school calls to tell her that Amelia—her intelligent, high-achieving fifteen-year-old—has been caught cheating. But when Kate arrives at Grace Hall, she's blindsided by far more devastating news: Amelia is dead. Despondent, she's jumped from the school's roof. At least that's what Grace Hall and the police tell Kate. It's what she believes, too, until she gets the anonymous text: Amelia didn't jump. Now, Kate is going to find the truth—no matter where it leads. Sifting through Amelia's e-mails, text messages, and Facebook posts, Kate reconstructs the pieces of her daughter's life and the people in it, uncovering why she was on Grace Hall's roof that day—and how she died.A superb blend of Tana French and Jodi Picoult, Reconstructing Amelia is a story of secrets and lies, friends and bullies. It's about how well any parent really knows their child and how far one mother will go to vindicate the memory of a daughter whose life she could not save.
Review
"Sometimes its hard to tell how fast the current's moving until you're headed over a waterfall"
I love me a good all who done it or a what the hell actually happened, whatever the case may be. This definitely satisfied.
The main idea here is that Kate, Amelia's mother, is trying to find out what happened to her dead daughter. They ruled her death a suicide and after anonymous messages stating otherwise, Kate gets the police involved to investigate further. From here we see the secrets that Amelia kept from Kate and also a glimpse into the things Kate never let anyone know.
The story is told through Kate and Amelia's POVs – Kate in present day along with some past flashbacks and Amelia in the past in the month or so before her death. Intermittent are also Amelia's facebook statuses and gracefully the gossip blog of the school. The time lines – past and present – work in cohesion to help piece together what actually happened to Kate's daughter Amelia.
There is definitely a lot going on here, some designed to throw you off. There are the private school's secret societies (pretty much sorority and frats for high school) that Amelia get involved with which seem awful. There is the headmaster of the school, who sometimes appears a tad inappropriate. Kate's rival at work and apparent one time f*ck buddy. Teenage romances. I told you a little of everything (plus a bunch of crap I left out to avoid spoilers!)
Amelia is super easy to like. She is quiet, bookish and doesn't have a lot of friends. Her mom works a ton so she is by herself a lot. So her need to belong and have people around her is logical, even when she knows her decisions aren't smart. Her friendship with best friend Sylvia is an all too familiar one. Friends for so long, one is clearly the lead, cutting and bitchy when made to look silly and the other more quiet reserved goes along with the others antics. But they still need each other so it works. You could tell Amelia was struggling with keeping the secret societies from Sylvia but was so immersed in this new world she couldn't stop herself.
I have read a lot of criticism in other reviews about Kate and not being around enough for her daughter and working too much and I find this so unfair. She seemed like a great mom. Yes she worked a lot, maybe too much. However, she makes special weekend dates, goes in to talk to her daughter at nights and in the morning when she can. I feel like she tries very hard to make time and still have a special relationship while still doing a job she loves and provide for the both of them. Whew! Glad I got that out because it really bothered me reading such harsh things about Kate's character in these regards as it is obvious she is a loving parent.
My biggest issue is would the police ever let the mother of a victim go with a lieutenant to question people. That seems completely inappropriate. I mean I get from a story telling perspective it's probably necessary but it irked me.
"It was too late to change anything. Too late to make different choices. To be a better mother than she had been. Kate could only be the mother that she was, Amelia's mother—the curator of her memory, the keeper of her secrets, the cherisher of her heart. That, she would always be."
I think Kate and Amelia were both such great relatable characters. The story was interesting and I liked the concept. I am such a sucker for alternating POVs so that added to my overall good feelings toward the book. I am dork and never see an ending coming and the same holds true here until probably the very end. Totally worth picking up if you enjoy a book that keeps you guessing.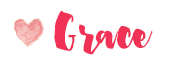 Related Posts