Ready Player One

by Ernest Cline
Published by Random House NY on August 16th 2011
Genres: Young Adult
Pages: 374
Format: Audiobook
Source: Library
Goodreads

In the year 2044, reality is an ugly place. The only time teenage Wade Watts really feels alive is when he's jacked into the virtual utopia known as the OASIS. Wade's devoted his life to studying the puzzles hidden within this world's digital confines, puzzles that are based on their creator's obsession with the pop culture of decades past and that promise massive power and fortune to whoever can unlock them. When Wade stumbles upon the first clue, he finds himself beset by players willing to kill to take this ultimate prize. The race is on, and if Wade's going to survive, he'll have to win—and confront the real world he's always been so desperate to escape.
Review
I had seen Ready Player One around. Read a few reviews for it. I loved the whole 80's popculture aspect but the whole video game/virtual reality part didn't have me sold. I then read that Wil Wheaton did the narration on the audiobook. Well that right there put it over the top. I put it on hold at the library then promptly listened as quickly as I possibly could. It was just that good.
RPO is set in the future and the real world is pretty crappy. Especially for Wade, whose parents are gone and he isn't living in the most ideal situation. Lucky for him there is the OASIS – a virtual world – which he can access for free through his online school. When the creator of this world dies he has left a virtual puzzle that once unlocked will leave that person his fortune. Wade gets in the race with his vast knowledge of the creator and most of his 80's themed obsessions. The race to win get super intense and forces Wade to incredible lengths to not only win but survive.
"Going outside is highly overrated."
Wade was a fun character. I mean his life is pretty depressing – but that is more or less in the real world. In the OASIS his life is fairly normal. He goes to school, has a best friend and just hangs out. When the race to get the prize starts he begins his quest to know everything about the founder of the OASIS  – his life, what he liked to do, watch, listen to, play and such. Most of this was based in 1980's pop culture. I have to say I have a soft spot for all things 80's so I loved all of this. It was super in depth though because there were a LOT of references that I didn't know at all. I loved watching Wade grow and change as the game got more intense. He really got confidence and was able to change and adapt to all the things going on around him ( real world and virtual world.)
The other characters in this were great too. His best friend H was awesome. Another person in the game who had crazy knowledge and skills related to the competition. Then there was another player who was also a blogger that Wade followed. He also had a bit of a crush on her too. I liked watching their friendship grow once they ran into each other during the course of the competition. It was also fun to watch when they all finally met – in person, not just in this virtual world.
The world that was created here was so awesome. I am not one to usually notice or focus on that as much since I am usually more concerned with characters. However, I feel this story just painted such a vivid picture of the how crappy the real world was and all the different worlds within the OASIS. I was definitely sucked into it all and was upset when it was all over.
"… as terrifying and painful as reality can be, it's also the only place where you can find true happiness. Because reality is real."
I feel that the ultimate message (see above quote) was a great one. I was super happy how it all played out and had so much fun getting there. Wil Wheaton did the best job narrating and audio is such a great way to go if love to listen to books – or even if you don't!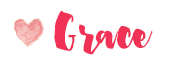 Related Posts