I received this book for free from Publisher via Netgalley in exchange for an honest review. This does not affect my opinion of the book or the content of my review.
Purple Hearts

by Tess Wakefield
Published by Atria/Emily Bestler Books/Alloy Entertainment on April 25th 2017
Genres: Contemporary, Romance
Pages: 320
Format: eARC
Source: Publisher via Netgalley
Goodreads
Reading Challenges: 2017 Contemporary Romance Reading Challenge

When a soldier with a troubled past and a struggling songwriter agree to a marriage of convenience for the military benefits, neither expects much after saying "I do." Then tragedy strikes, and the line between what's real and what's pretend begins to blur in this smart and surprising romance perfect for fans of Nicholas Sparks and Jojo Moyes.
Cassie Salazar and Luke Morrow couldn't be more different. Sharp-witted Cassie works nights at a bar in Austin, Texas to make ends meet while pursuing her dream of becoming a singer/songwriter. Luke is an Army trainee, about to ship out for duty, who finds comfort in the unswerving discipline of service. But a chance encounter at Cassie's bar changes the course of both their lives
Cassie is drowning in medical bills after being diagnosed with diabetes. When she runs into her old friend Frankie, now enlisted in the Army, she proposes a deal: she'll marry him in exchange for better medical insurance and they can split the increased paycheck that comes with having a "family." When Frankie declines, his attractive but frustratingly intense friend Luke volunteers to marry Cassie instead. What she doesn't know is that he has desperate reasons of his own to get married. In this unforgettable love story, Cassie and Luke must set aside their differences to make it look like a real marriage...unless, somewhere along the way, it becomes one...
Review
This book sounded like something I would love based on the blurb. While I did enjoy it, there was just something that kept me from full out loving it.
Cassie gets fired from her job and then finds out she has diabetes. She needs healthcare and money ASAP. When she runs into an old friend who is in the army she thinks the perfect solution is for them to get married and reap the benefits from the army. When he declines because he is in a serious relationship his army buddy Luke steps up as he could use the extra money too. What starts as a marriage of convenience turns into something else. Still, will the secrets Luke is keeping ruin their chance at something real.
Cassie was a sassy character who, despite being prelaw in school, has a passion for music and her band. I loved how much she believed in her dream and her bandmate Nina. More Nina would have been ok with me. I liked how her diagnosis of diabetes actually helped Cassie be more responsible and organized and have some sort of positive affect on her life. While the marriage idea wasn't the brightest since it was highly illegal I was rooting for them to make it. Luke wasn't helping that though. He had issues Cassie didn't know about which were pretty serious. I was glad that Luke got passed his issues and opened more by the end.
For whatever reason, I just didn't connect as much to Cassie and Luke or to the story as much as I hoped. I feel like I wanted them to have more of their emails back and forth, more skype sessions and more time together. I wanted more to connect with them as a couple. Still, I did love the time they did have together. I also enjoyed the family dynamics both had with their respective parents/siblings. I think it added a nice layer to the story.
Even though this one didn't completely win me over like I thought it would and something just felt missing to tie it all together, I wouldn't hesitate to pick up more books by Tess Wakefield because I liked the writing, how easy it flowed and the characters overall.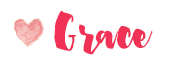 Related Posts