I received this book for free from Publisher in exchange for an honest review. This does not affect my opinion of the book or the content of my review.
Pretty Little World

by Elizabeth LaBan, Melissa DePino
Published by Lake Union Publishing on January 17th 2017
Genres: Contemporary Women
Pages: 307
Format: ARC
Source: Publisher
Goodreads
Reading Challenges: 2017 POPSUGAR Reading Challenge, 2017 RBLB Totally Doable Challenge

On a cozy street in Philadelphia, three neighboring families have become the best of friends. They can't imagine life without one another—until one family outgrows their tiny row house. In a bid to stay together, a crazy idea is born: What if they tear down the walls between their homes and live together under one roof? And so an experiment begins.
Celia and Mark now have the space they need. But is this really what Celia's increasingly distant husband wants? Stephanie embraces the idea of one big, happy family, but has she considered how it may exacerbate the stark differences between her and her husband, Chris? While Hope always wanted a larger family with Leo, will caring for all the children really satisfy that need?
Behind closed doors, they strive to preserve the closeness they treasure. But when boundaries are blurred, they are forced to question their choices…and reimagine the true meaning of family.
Review
This book had the great quality of making me supremely uncomfortable. I know that sounds really weird but I love books that kind of push the way I think, what is right and wrong and who I relate to. Pretty Little World definitely did this as we watch three sets of couples who choose to all live together in a sort of commune. After being best friends living next door to each other and helping out with the kids and having dinners together, Stephanie, the sort of hippie, proposes this idea to tear down the walls between their shared houses as a way to keep the three families together and not move away because of space issues. However when the walls come down not everything is as easy as she made it seem.
I loved all the complexities of each character and the different relationships/friendships between the six. There were times I related to and felt for some and other times I was plain out pissed off at others. Now not everything that happened was because of the walls coming down between them but it definitely altered what was probably inevitable.
I don't want to go into too much detail because then well it would kind of give away the story and all the good bits. Overall I liked this interesting look at friends and families and the lines that can get crossed and if you can come back from them. If you like books that aren't necessarily all happy and sunshine but can make you a bit uncomfortable (in a good way) I think this is one to check out.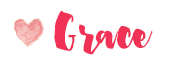 Related Posts