I received this book for free from Publisher via Netgalley in exchange for an honest review. This does not affect my opinion of the book or the content of my review.
Preschooled

by Anna Lefler
Published by Full Fathom Five Digital on October 1st 2015
Genres: Fiction, Humorous, Contemporary Women
Pages: 361
Source: Publisher via Netgalley
Goodreads

Behind the toddler-proof gate of Santa Monica's exclusive Garden of Happiness, it's the grown-ups who are getting schooled.
When new preschool parent Justine discovers that the man who broke her heart back in grad school is a dad in her daughter's class, she tells herself she's immune to the superficial charms of the ex she calls "the crapwizard." But when his presence opens a time tunnel of potent memories from her life before motherhood, she must find a way to defuse her old attraction to him before it undermines her marriage.
Then there's Ruben, rookie stay-at-home dad and standup comic who quits his day job to pursue his TV-writing dream on his wife's condition that he take her place among the "power mommies" on the school committees.
And ruling the sand box with an iron fist is Margaret, whose ongoing divorce from her dentist-turned-New Age-surfer husband forces her to rely on her dubious people skills in order to keep the school that has become the cornerstone of her identity.
When the new school year kicks off with a flight-risk rabbit named Ozone, a school secretary in desperate need of a social filter, and some double-barreled committee recruiting tactics, it's not all juice and cookies for Justine, Ruben, and Margaret as they struggle to play nice.
Review
I totally grabbed this puppy up as soon as I saw the title. then I read the blurb. I was sold.
The book follows three characters who all have some connection to the Garden of Happiness preschool. Margaret who owns the school. Rueben a preschool dad whose kids are returning to the school. Finally, Justine the first time Garden of Happiness parent. These characters and their stories do intersect a bit, but for the most part, they are kind of separate. I'll go through all three characters starting wth my least favorite.
"All's fair in love, war, and preschool committees."
Margaret
Ugh. Margaret. What a beast of a woman. She owns the Garden of Happiness preschool and takes her job very seriously. She thinks she is like a child as well as a parent whisperer. I think she was good with the kids in one sense but she took herself a bit too seriously. She was going through a divorce, which honestly wasn't surprising based one her personality. Her husband wasn't great either, though. It was kind of hard ot care what happened to her. What did save Margaret's part was her assistant Trey. COMIC RELIEF. He was constantly lightening the mood and making me crack up. More Trey please!
Justine
I thought she would be my favorite but she made some questionable decisions I couldn't get behind. Still, there were a lot of things I did relate to. She left her career to be a stay at home mom while her husband continued his successful legal career. She was super excited to get her daughter into the exclusive Garden of Happiness. I really don't understand the craziness over getting into the right preschool but I guess in certain places that exists. Either way Justine finds out her ex, who she clearly has unresolved feelings for, is a father at the school. Do to circumstances they are constantly thrown together. Shenanigans ensue. Also, Justine gets roped into playing a large part in the fundraising committee and struggles to balance life with the committee and dealing with Margaret. I did like Justine. She was funny. I think being at home and not having a job left her a bit insecure though about her husband. While the committee was a pain I think it gave her a place to focus her energies. Anytime there are marriage issues of the super believable kind I get uncomfortable. I still like reading about them but it makes me sad.
Rueben
I wish there was more Rueben. What a gem. I am not sure I could find something I didn't like about him. Or his wife for that matter. He became a stay at home dad so he could work on a script and his career as a comic. When things stall his wife tells him he also needs to be part of some committee at the school to help fill his time so he wouldn't be so focused on his current writer's block. I loved Rueben with all the preschool moms. He was hysterical and really started to become one of the gang. I enjoyed his take on the preschool and the moms and how while at first I think he kind of mocked them a bit her really embraced them as his people. I loved his story arc.
Overall I enjoyed the book quite a bit. I loved the funny bits and all the little parental things I could relate to. I think for the most part they all ended up in a good spots and it was pretty believable, especially with Justine. I would have loved for there to have been more connections and interactions between the three characters though. Still I would recommend this especially to anyone with kids.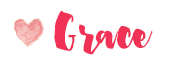 Related Posts