Pivot Point

by Kasie West
Series: ,
Published by HarperTeen on February 12th 2013
Genres: Young Adult
Pages: 343
Format: ebook
Source: Purchased
Goodreads

Knowing the outcome doesn't always make a choice easier...
Addison Coleman's life is one big "What if?" As a Searcher, whenever Addie is faced with a choice, she can look into the future and see both outcomes. It's the ultimate insurance plan against disaster. Or so she thought. When Addie's parents ambush her with the news of their divorce, she has to pick who she wants to live with—her father, who is leaving the paranormal compound to live among the "Norms," or her mother, who is staying in the life Addie has always known. Addie loves her life just as it is, so her answer should be easy. One Search six weeks into the future proves it's not.
In one potential future, Addie is adjusting to life outside the Compound as the new girl in a Norm high school where she meets Trevor, a cute, sensitive artist who understands her. In the other path, Addie is being pursued by the hottest guy in school—but she never wanted to be a quarterback's girlfriend. When Addie's father is asked to consult on a murder in the Compound, she's unwittingly drawn into a dangerous game that threatens everything she holds dear. With love and loss in both lives, it all comes down to which reality she's willing to live through... and who she can't live without.
Review
Addison's parents are getting divorced. Unlike in normal families deciding who to live with isn't as easy. Her dad is going to move off the paranormal compound they live in to live among the "norms" while her mom is going to stay on the compound. Addie's paranormal ability lets her search the two different paths she could take and see the outcome. In one path she is living among the norms and making friends and maybe more. In the other she is on the compound dating the most popular kid, something she never really wanted. In both paths, there is something that threatens the people she cares about. While both paths bring love and loss, Addie has to pick the path she can live with … and through.
I would like to thank all the voters of this book in My TBR List because you guys gave me my first 5 star read of 2016. I was drawn into this book from the very beginning. From then on I flew through it, eating up the back and forth of each path. There were so many things I loved about this one I am just going to list them out.
Parallel Universes. I have read one other book set up like this where we have alternating chapters of the same time period to show each path the character could have chosen. I loved it in that book and I loved it here. It is interesting to see what kind of stays the same regardless and what is changed by each path. In this book, however, at the end Addie actually gets the chance to pick which path she would rather take. It proves to be a really hard decision, even if it is clear which to pick.
Paranormal Powers. I loved the whole paranormal aspect here. All the paranormal people, who are able to use more of their brains than norms, have specific abilities. I loved all the different powers that the different people had. Even with the powers, their little community on the compound seemed quite normal. Still, the paranormal aspect was fun.
Cutest Romance. Without giving away anything or which path had the romance I loved, I will say it was sweet and adorable and I loved them together.
Friendship Goals. Addie's best friend Laila was pretty awesome. They were kind of the opposite type who were best friends. While Addie was really into books and ok with not going out, Laila was more of a social butterfly and into boys and outspoken. Regardless of their differences, they really watched out for each other and were there when they needed each other.
I feel like even though this is a duology, the ending was satisfying enough but still left me wanting to pick up the next book ASAP. There was a little bit of everything in this book – romance, friendships, family dynamics, suspense, and the paranormal stuff. All of these really worked well together to keep me turning the pages and needed to find out what happened. Can't wait to pick up the second book, Split Second!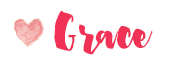 Related Posts