I received this book for free from First to Read in exchange for an honest review. This does not affect my opinion of the book or the content of my review.
Perfect Ten

by L. Philips
Published by Viking Books for Young Readers on June 6th 2017
Genres: Contemporary, Young Adult
Pages: 352
Format: eARC
Source: First to Read
Goodreads
Reading Challenges: 2017 Contemporary Romance Reading Challenge

Who is Sam Raines's Perfect Ten? It's been two years since Sam broke up with the only other eligible gay guy in his high school, so to say he's been going through a romantic drought is the understatement of the decade. But when Meg, his ex-Catholic-turned-Wiccan best friend, suggests performing a love spell, Sam is just desperate enough to try. He crafts a list of ten traits he wants in a boyfriend and burns it in a cemetery at midnight on Friday the 13th. Enter three seemingly perfect guys, all in pursuit of Sam. There's Gus, the suave French exchange student; Jamie, the sweet and shy artist; and Travis, the guitar-playing tattooed enigma. Even Sam's ex-boyfriend Landon might want another chance. But does a Perfect Ten even exist? Find out in this delectable coming-of-age romcom with just a touch of magic.
Review
I got nervous when I went to read this because I saw a bunch of not great reviews on Goodreads. I am so glad I still gave it a go because I thought it was cute and a really addicting read.
Sam has been single for two years since breaking up with boyfriend, Landon, the only other eligible gay guy at his school. In a desperate attempt to get out of his dry spell Sam lets his Wiccan best friend Meg perform a love spell to find someone with the ten traits he wants in a boyfriend. When three guys seems to come into Sam's life shortly after he wonders if it was really the spell or if will ever find his "perfect ten".
What was super refreshing for me was that this was a book about a gay teen and that was it. It was him coming out or dealing with bullies – just a gay teen guy looking for a boyfriend. I don't think I have actually read a YA book like that and I liked it a lot.
Sam, Landon (the ex) and Meg were really good friends and I loved their little group dynamic. There was some tension between Sam and Landon as they are exes but I think it was handled well.
I love the touch of magic in the story with the love spell. I am always a sucker for a little of the unexplained.
I will say that I had a favorite guy in Sam's life and hoped he would end up with him. And he did 🙂 I think he did learn and grow with each experience he had with the other guys though. At that age that is all you can hope really. There were times when Sam had some overlapping with the guys but it wasn't cheating per se but it wasn't super honest with the guys. I wasn't super bothered because of his age and finally exploring his options. I think he learned from it by the end which is always a good thing.
Overall I thought the book lived up to the cuteness of that cover. It was quick, cute and a story I really enjoyed.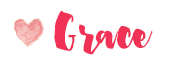 Related Posts