Parallel

by Lauren Miller
Published by HarperTeen on May 14th 2013
Genres: Romance, Science Fiction, Young Adult
Pages: 448
Format: Paperback
Source: Purchased
Goodreads
Reading Challenges: #ShelfLove Challenge 2017

Abby Barnes had a plan. The Plan. She'd go to Northwestern, major in journalism, and land a job at a national newspaper, all before she turned twenty-two. But one tiny choice—taking a drama class her senior year of high school—changed all that. Now, on the eve of her eighteenth birthday, Abby is stuck on a Hollywood movie set, miles from where she wants to be, wishing she could rewind her life. The next morning, she's in a dorm room at Yale, with no memory of how she got there. Overnight, it's as if her past has been rewritten.
With the help of Caitlin, her science-savvy BFF, Abby discovers that this new reality is the result of a cosmic collision of parallel universes that has Abby living an alternate version of her life. And not only that: Abby's life changes every time her parallel self makes a new choice. Meanwhile, her parallel is living out Abby's senior year of high school and falling for someone Abby's never even met.
As she struggles to navigate her ever-shifting existence, forced to live out the consequences of a path she didn't choose, Abby must let go of the Plan and learn to focus on the present, without losing sight of who she is, the boy who might just be her soul mate, and the destiny that's finally within reach.
Review
This book just cemented that I have a thing for parallel universe books. I so love this little subgenre that I must find them and read them all!!
Abby Barnes knows her plan. She will graduate high school, go to Northwestern and then be a journalist. One tiny decision the first day of senior year kind of derailed that plan as she ended up on a Hollywood movie set on nearing her 18th birthday. Then on her birthday she wakes up at Yale with what seems a totally different life. In what seems to be some sort of cosmic collision causing some sort of parallel universe craziness Abby is forced to deal with all the changes of her now ever changing existence. Will she end up where should be all along?
There was something about this book, the writing that just made it easy and hooked me. I mean I pretty much read it in a day ignoring all adult responsibilities. I loved Abby, I loved this ever changing situation she found herself in and I loved her friends and family. Lots of love. I will say that the beginning set up of this parallel world and how it worked was a little confusing for me. I did finally get it but it was different than others I have read. Which wound up being a good thing.
I really don't want to say too much because it is such a fun thing to go into blind but I loved how everything flowed. There were revelations along the way and "twists" that occurred and it really was fun trying to see what would happen and be affected next. Also, there are romances during and I was very happy how that all worked out.
The ending was perfect. I loved how it all tied back together. If you love these kinds of books or are looking for one to try definitely grab this one. I wish more people still talked about it because it was amazing. I need to get her other book NOW and for her to write more books ASAP!!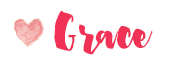 Related Posts