Panic

by Lauren Oliver
Published by Harper Collins on March 4th 2014
Genres: Young Adult
Pages: 432
Format: ebook
Source: Library
Buy on Amazon
Goodreads

From New York Times bestselling author Lauren Oliver comes an extraordinary novel of fear, friendship, courage, and hope that Kirkus Reviews says "will have readers up until the wee hours," School Library Journal raves is "fast-paced and captivating," and E. Lockhart, author of We Were Liars, calls "a thrill a minute."Panic began as so many things do in Carp, a poor town of twelve thousand people in the middle of nowhere: because it was summer, and there was nothing else to do. Heather never thought she would compete in panic, a legendary game played by graduating seniors. She'd never thought of herself as fearless, the kind of person who would fight to stand out. But when she finds something, and someone, to fight for, she will discover that she is braver than she ever thought. Dodge has never been afraid of panic. His secret will fuel him, and get him all the way through the game; he's sure of it. But what he doesn't know is that he's not the only one with a secret. Everyone has something to play for. For Heather and Dodge, the game will bring new alliances, unexpected revelations, and the possibility of first love for each of them—and the knowledge that sometimes the very things we fear are those we need the most.
Review
I was super excited for this book. I really like Lauren Oliver. I may have gone in with my expectations too high though. I liked this book but I was expecting more of something. And the ending was a little too satisfying. Ugh I want to like this more!
"Did you ever do something bad for a good reason?"
So we start with the beginning of Panic. Panic is summer long game of just graduated high school seniors who do some crazy shit to win a crap load of money. It's pretty serious. People have gotten seriously injured and died. This year we see Heather, Nat and Dodge all join the game. Each has very different reasons. We also have Bishop who does not join but is there for Heather and Nat. We get our story through Heather and Dodge's POV.
"If people changed, it meant that she was allowed to change too. She could be different. She could be happier."
Heather starts out kind of annoying. She is all sad because her boyfriend dumped her for another girl right as she thought she was in love with him. She is super down on how she looks and is all "no one will ever love me." I so hate female characters like that. BUT she is young and I get it. However, as the summer and game goes on she gains more confidence and becomes a much different, stronger person.
She is also dealing with a crappy home situation for herself and her sister. At one point they are living in a car where she parks on "Meth Row". Yeah. Luckily her employer, a lovely lady named Ann, who has a farm with all sorts of animals (and I mean all sorts because she has tigers – TIGERS!) has them come live with  her. Here she can see how to be happy, at least a little.
"He was going to win Panic. He was going to do it for Dayna. He was going to do it for revenge."
Dodge is a loner and an angry dude. He is angry for a reason, though. His sister Dayna was hurt in Panic. And he is out for revenge. He is also really into Nat. Not that he's ever really talked to her. But that all changes with the game.
"But she felt a little better now. Bishop had that effect on her—like a human antianxiety pill."
Bishop is the lovable, good friend to Heather and Nat. There is a clear attraction between him and Heather, even though he has a girlfriend and she had a boyfriend. He is the only one not in the game out of our main characters. But he too has a stake in the game we find out.
Then there is Nat. I swear there is always one character that gets on my nerves – and here it was her. She plays the game but clearly shouldn't. She is way to scared. She uses people to get ahead. She also isn't the sharpest. I guess she is a good friend to Heather, at least when it counts.
"She knew that this day, this feeling, couldn't last forever. Everything passed; that was partly why it was so beautiful."
I definitely enjoyed this book. It wasn't exactly a page turner but kept me interested. However, I felt kind of just blah when it was done. I guess I wanted to feel more or have a stronger ending. Still, as I think I have said for every Lauren Oliver book I review, the writing was beautiful.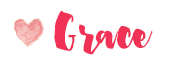 Related Posts