Pandemonium

by Lauren Oliver
Published by Harper Collins on February 28th 2012
Genres: Dystopian, Young Adult
Format: ebook
Source: Library
Buy on Amazon
Goodreads

I'm pushing aside
the memory of my nightmare,
pushing aside thoughts of Alex,
pushing aside thoughts of Hana
and my old school,
push,
push,
push,
like Raven taught me to do.
The old life is dead.
But the old Lena is dead too.
I buried her.
I left her beyond a fence,
behind a wall of smoke and flame.
Review
" Safe. Safe. Safe. You're safe now."
We left off with Lena in the Wilds. Alone. Alex seemingly caught, possibly dead. And this is where we pick up.
"The flip side of freedom is this: When you're completely free, you're also completely on your own."
Then
Lena finds herself in a room being nursed back to health in a community of Invalids in the Wilds. Her caretaker, and the one who found her, Raven appears to be like the mother hen here. Lena is slow to become part of her new world. She is weak from being sick and left alone in the wilds for so long and isn't able to do the hard labor required to be helpful. Then she is just scared to. She really is struggling with this new place but holding on with her thoughts of what Alex would want. She has to make a choice: work hard or get out. She then becomes determined to help with everything. She gets stronger; picks up running again. She learns more of the resistance, working against the cure and eventually becomes part of it.
"That's the thing: We didn't really care. A world without love is also a world without stakes."
Now
We see Lena, living in New York and pretended to be cured (fake scar and all), working for the resistance. She is the picture of a perfect citizen attending rallies for the DFA (Deliria-Free America). We see that now the powers that be are more willing to talk about the Invalids and dangers of Deliria, pushing for the cure to be administered even earlier despite possible negative side effects. During a huge rally, her superiors have her on watch of the leader of the DFAs son, Julian. He is the poster boy for the DFA, speaking about his upcoming cure. After protesters break up the rally, Julian and Lena are kidnapped. They have to get past their issues and differences to work together to survive.
"Sometimes I feel like if you just watch things, just sit still and let the world exist in front of you – sometimes I swear that just for a second time freezes and the world pauses in its tilt. Just for a second. And if you somehow found a way to live in that second, then you would live forever."
I really love how Oliver set this book up. The Then/Now was a little confusing for the first two or three chapters until it works its way through some details but that was sort of intriguing to be honest. It was a nice way to contrast Lena struggling in the Wilds to become strong and fit in and the Lena in the Now who seemingly is so confident and opinionated. It also leaves you to wonder, as you read on, how Lena gets from this place in the Wilds, just surviving, to a place where the resistance seems to be very strong and well organized.
Julian definitely reminded me of the Lena from Delirium. He is innocent and naive but you see little cracks in his faith in the world and system around him. He had a lot of growth through out the book. I really liked him as a character even though I was mad that there wasn't Alex in this book.
"But you can build a future out of anything. A scrap, a flicker. The desire to go forward, slowly, one foot at a time. You can build an airy city out of ruins." 
If you liked Delirium you should definitely pick up Pandemonium. I thought it was even better than Delirium and thought it moved along at a better pace. Delirium was definitely setting the stage for Pandemonium; it was the backstory. Here we got to see the Wilds, more action and a stronger Lena. The ending was another great cliffhanger and I have no idea what will happen in Requiem but am really looking forward to the conclusion of this little world.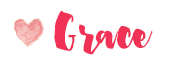 Related Posts