I received this book for free from Publisher via Edelweiss in exchange for an honest review. This does not affect my opinion of the book or the content of my review.
Other Broken Things

by Christa Desir
Published by Simon Pulse on January 12th 2016
Genres: Contemporary, Young Adult
Pages: 256
Format: eARC
Source: Publisher via Edelweiss
Goodreads

From the author of Bleed Like Me, which Booklist called "edgy, dark, and turbulent with passion" comes another compelling and gritty novel about addiction and forbidden romance—starring a fearless, unforgettable heroine.
Natalie's not an alcoholic. She doesn't have a problem. Everybody parties, everybody does stupid things, like getting in their car when they can barely see. Still, with six months of court-ordered AA meetings required, her days of vodka-filled water bottles are over.
Unfortunately, her old friends want the party girl or nothing. Even her up-for-anything ex seems more interested in rehashing the past than actually helping Nat.
But then a recovering alcoholic named Joe inserts himself into Nat's life, and things start looking up. Joe is funny, he's smart, and he calls her out in a way no one ever has.
He's also older. A lot older.
Nat's connection to Joe is overwhelming, but so are her attempts to fit back into her old world, all while battling the constant urge to crack a bottle and blur that one thing she's been desperate to forget.
Now, in order to make a different kind of life, Nat must pull together her broken parts and learn to fight for herself.
Review
Natalie is a seventeen year old recovering alcoholic. At first, it isn't willingly – more like court ordered. As she deals with her parents, old still partying friends and ex and all her requirements for court, she meets Joe in AA.  He becomes someone she depends and leans on. And there is a connection there. He just happens to be more than twice her age. Will she be able to pull herself together against the odds?
If you know anything about me you know I love a good cover. So yes, I am guilty of requesting this initially because of that gorgeous cover.Then the blurb intrigued me quite a bit. But I was so happy the book lived up to both.
Natalie is a pretty messed up character. When we first see her she has to start going to AA meetings and doing community service after a DUI. Still none of that appears to have had any impact on her. That is when I figured I would not like her much. However, slowly but surely with some bumps in the road we see a crap load of character growth. She really grew on me with her sassy attitude, bluntness and the fact we see she does feel bad about the things she has done and does. As she worked the 12 steps in the program I loved watching her really start to figure things and herself out.
Her parents play a big role here. Her mom tries so hard. Like too hard. Still, there were some sweet moments to go with the ones where I really felt for her mom. Now with kids of my own, I can totally see where she was coming from and when her mom hurt I hurt a little too.  Her dad is a grade A jerk. I really wanted to punch him in the face. Still, by the end, all is right and not in a neat super pretty way. Just a realistic way.
Joe. Yeah total mixed feelings on that whole situation. I mean he was pretty awesome. He was no nonsense with Natalie – told her the deal with AA, the things she would have to do and pretty much told her to get her shit together. There was an undeniable chemistry between them. But man, he was so much older. I was also afraid this was going to be a "she got better because of a guy" type thing. Maybe it was a little but it was straight out addressed so I was ok with it all. Still, I was torn on how I felt. And I was still torn when the book ended.
Overall, this took me by surprise by how much I really enjoyed it. It isn't that long so I finished it in a day and didn't want to stop reading. I am sure this may not be for everyone and has some touchy topics. But if you like a bit of a tougher, more in your face kind of book totally pick this one up.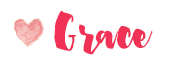 Related Posts