I received this book for free from Publisher via Edelweiss in exchange for an honest review. This does not affect my opinion of the book or the content of my review.
Opening Belle

by Maureen Sherry
Published by Simon & Schuster on February 2nd 2016
Genres: Contemporary Women
Pages: 352
Format: eARC
Source: Publisher via Edelweiss
Goodreads

Getting rich on Wall Street would be a lot more fun if the men would keep their hands off her assets.
A whip-smart and funny novel told by a former Wall Street insider who reveals what it's like for a working woman to balance love, ambition, and family in a world of glamorous excess, outrageous risk-taking, and jaw-dropping sexism.
In 2008, Isabelle—a self-made, thirty-something Wall Street star—appears to have it all: an Upper West Side apartment, three healthy children, a handsome husband, and a high-powered job. But her reality is something else. Her trading desk work environment resembles a 1980s frat party, her husband feels employment is beneath him, and the bulk of childcare and homecare still falls in Belle's already full lap.
Enter Henry, the former college fiancé she never quite got over; now a hedge fund mogul. He becomes her largest client, and Belle gets to see the life she might have had with him. While Henry campaigns to win Belle back, the sexually harassed women in her office take action to improve their working conditions, and recruit a wary Belle into a secret "glass ceiling club" whose goal is to mellow the cowboy banking culture and get equal pay for their work. All along, Belle can sense the financial markets heading toward their soon-to-be historic crash and that something has to give—and when it does, everything is going to change: her marriage, her career, her world, and her need to keep her colleagues' hands to themselves.
From Maureen Sherry, a prize winning writer, a former Managing Director on Wall Street (who never signed a nondisclosure agreement when she left), Opening Belle takes readers into the adrenaline-fueled chaos of a Wall Street trading desk, the lavish parties, the lunch-time rendezvous, and ultimately into the heart of a woman who finds it easier to cook up millions at work than dinner at home.
Review
In 2008 Isabelle, a high-powered woman on Wall Street who seems to have it all – husband, kids, great Upper West Side apartment. However she works in an awful environment – especially for women, doesn't get to see her kids or husband enough and still has so many of the household duties to do. While the women in her firm try to come together to make a change and Isabelle's ex-fiance comes into the picture she can sense a something bad coming in the markets. Can she figure out how to really have it all instead of just pretending?
First things first – it took me a painfully long time to get the title. I was like, Opening Belle? Like she will open herself up? OMG, she is a trader and the opening bell on the stock market. God, I felt dumb.
Second, I had super mixed feelings on this one. I will say it got better as it went on and I loved the ending so much. I usually would do a things I like and things I didn't like so much list in a case like this. BUT in this case, a lot of those things are the same. So I will do my thoughts on reading Opening Belle.
It's All About the Benjamins
Especially in the beginning but throughout the whole thing Isabelle is super focused on money and materialistic things. It is crazy pants, to be honest. She talks salaries, bonuses, preschool tuition, name brands, blah, blah, blah. Now I get someone in this job with that kind of money this may be normal. But man she was so focused on it, it bordered on unhealthy. It also didn't help me like her (which totally isn't necessary in a book but I wanted to like her). Also, at one point she talked about "just getting by". This so didn't sit right with me. Like lady in no way should you ever just be getting by when you talk about your six to seven figure salary and bonuses.
Market Crash of 2008 101
Now I will say I have some background with this going in. In my former life I was an auditor that was working during and after the crash so I have a basic working knowledge of the events and the aftermath. The book goes into more detail than what I would expect about the events leading up to it, subprime mortgages, CMOs (collateralized mortgage obligations) and CDOs (collateralized debt obligations), things like what a road show is and some of the consequences of the crash and various banks affected. Sounds like fun right??  Again a lot of this I was familiar with myself or some through my husband and his job. I do think she did a great job breaking it all down though. While I found it interesting, I can see some not being into it.
Mommin' Aint Easy
Truth. I think whether you are a working mom or a stay at home mom it is tough. Especially when your partner is never gonna grow up type who doesn't pitch in the way they should (insert her husband). So Isabelle is always worried she doesn't see her kids enough, they aren't eating the right things, dressed ok, doing enough activities, that the house wasn't clean enough for them and on and on and on. And I can relate to that. I also understood that the times she was out of town for work while she missed the kids that she was in a clean quiet place she could have to herself. This is the thing (the mom thing in general) I related to the most with her.
The Old Boys Club
Another main focus was the working environment where she worked. The guys were a bunch chauvinist, entitled assholes. They didn't treat the women with any respect, there was ass pinching, too close for comfort encounters, deplorable language used, strip clubs gone to as entertaining the client – you get the picture. I have no idea how women work in places like that.Bless their souls. But I understood Isabelle. While the other women were trying to get change she was nervous. She had three kids and husband she was supporting. If she were to do anything to crazy she could be fired or something else that could affect her negatively. With this she tried to stay out of the fray of it all. She mostly ignored what was going on or just took it. But the longer it went on I think she started to see that certain things were just too much to overlook.
Overall, I did like a lot of the elements here and loved how it all wrapped up. I think it would make a really good book club book since there are so many facets to the story from the mom perspective, working environments and the relationships in it.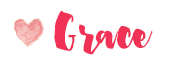 Related Posts