One Plus One

by Jojo Moyes
Published by Penguin on July 1st 2014
Genres: Fiction, Romance
Pages: 384
Format: ebook
Source: Library
Buy on Amazon
Goodreads

Suppose your life sucks. A lot. Your husband has done a vanishing act, your teenage stepson is being bullied, and your math whiz daughter has a once-in-a-lifetime opportunity that you can't afford to pay for. That's Jess's life in a nutshell—until an unexpected knight in shining armor offers to rescue them. Only Jess's knight turns out to be Geeky Ed, the obnoxious tech millionaire whose vacation home she happens to clean. But Ed has big problems of his own, and driving the dysfunctional family to the Math Olympiad feels like his first unselfish act in ages . . . maybe ever. One Plus One is Jojo Moyes at her astounding best. You'll laugh, you'll weep, and when you flip the last page, you'll want to start all over again.
Review
Totally gobbled this up – Jojo Moyes is definitely up there as one of my favorite authors. I just really connect to her books, her characters and can't put the books down.
"The law of probability combined with the law of large numbers states that to beat the odds, sometimes you have to repeat an event an increasing number of times in order to get you to the outcome you desire. The more you do, the closer you get. Or, as I explain it to Mum , basically, sometimes you just have to keep going."
Here we see a single mum of two, Jess, really struggling and hitting some pretty hard times. She works two jobs and still can't really cut it. Her stepson Nicky, aka Gothboy, is being picked on by the town's bully. Meanwhile her super gifted daughter Tanzie is offered a huge scholarship to a private school that would be good for her a. because it would push her in her math, which is her specialty and b. get her away from her dodgy area schools. Unfortunately, even with the scholarship Jess is woefully short for the tuition. Their Dad is a deadbeat and of no help.
We open with Ed finding out he is some big trouble. He has made a lot of money with his business but has gotten caught up in insider trading. All to try and ditch some chick. She had to be pretty bad to risk that. But regardless, now he needs to stay out of his workplace, disappear to his other house outside the city to avoid the press. This just happens to be one of the homes that Jess cleans regularly.
After run-ins with Jess at his home and the bar she works in, Ed finds Jess, Nicky, Tanzie and their dog Norman stuck on the side of the road needing to get to Scotland to get Tanzie to a math competition with a large $$ prize. Ed, seemingly trying to be a better person, stops when he recognizes her. And so their journey began.
"Sometimes, she told herself, life was a series of obstacles that just had to be negotiated, possibly through sheer act of will. She stared out at the muddy blue of the endless sea, gulped in the air, lifted her chin, and decided that she could survive this. She could survive most things. It was nobody's right to be happy, after all."
I think Jess is such an awesome character. Maybe it's the mom in me but the way she is with her kids – loves them so much, fights for them, works hard to give them what they need – makes me root for her big time. She definitely can be stubborn and proud. However, her (mostly) unwavering optimism is enviable.
Ed in the beginning isn't super likeable. He comes off superficial, not a great friend, son or brother and in general. You can tell he has never been in love or even felt something close to it by the way he acts. It's not that he means to be such a dick I think he just doesn't have anything to love but his work. And now that work is gone it's even worse.
Nicky and Tanzie are great kids, just a little different. Nicky shows it more physically and gets picked on for it. Tanzie is super smart, especially in math, and a little socially awkward. Both of them are sweet kids and love their mom.
Their little journey has many bumps in the road, some which are funny and some which made my heart hurt a bit. Ultimately we see something start to blossom with Jess and Ed, but again – bumps in the road.
"When you work hard to get somewhere, it's quite nice to show people where you belong."
I love a road trip book (it seriously keeps coming up lately!) This was really cute and I liked to watch these characters grow and bond. Wasn't my favorite from Jojo Moyes (she sets the bar high) but still really, really good.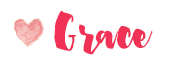 Related Posts