I received this book for free from Publisher via Netgalley in exchange for an honest review. This does not affect my opinion of the book or the content of my review.
One Chance Night

by Eliza Boyd
Series: Make A Change #1
Published by Patchwork Press on May 15, 2015
Genres: Contemporary, Fiction
Format: eARC
Source: Publisher via Netgalley
Buy on Amazon
Goodreads

On the surface, Chelsea Greer has it all:
A loving husband.
A nice house.
A good job.

In reality, she works hard to maintain the illusion that is her life. She's also missing the most important thing:

Love.

One night could change her life. One night could give her the strength to rediscover what's important. In one night, she could find love when she most needs it and least expects it.

All Chelsea has to do is follow her heart after One Chance Night.
Review
This was a quick, cute book about a woman taking back control of her life and finding herself and love along the way.
We open with seeing Chelsea's life with her husband who is the biggest jerk. We find out later, unsurprisingly, he is verbally and emotionally abusive. She does everything she can to avoid his wrath. She cooks, cleans, runs and diets to keep in shape. She doesn't go out besides to work. It is ridiculous. She clearly is broken and has no self esteem or support to help her out of this.
Chelsea gets invited out by a coworker to a country night at a bar with her and her roommate. Since her husband will be out she decides to sneak out and go. While there she meets a man that changes everything in her life.
The story is a little undeveloped for me. Everything happens sooo fast. I am not sure if this was a bit tongue in cheek of the author but it references insta-love in the book. It seriously made me laugh until it kind of happened. It was kind of insta-change too. I mean in one night she just grew a set and changed her life. Although to be fair the title of the book is One Chance Night so that is what you get.
While I felt it was all a bit abrupt for me, I am all for girl power so that was awesome. I loved that she grew into a strong person and really found herself, which was something she didn't get to do marrying at such a young age into such a bad marriage.
Another high point for me were the female friendships she made with her coworker Stevie and her roommate Mayra. I love she good supportive friendships among characters. Stevie was really awesome. She was a lot of fun but also very normal. When all the insta-romancy stuff was happening she acted as the voice of reason with Chelsea. And thank god otherwise it would have been a bit too unbelievable. To at least see a normal point of view made it bearable.
Brett, the guy in this love story, was perfect. Handsome, smelled good, wasn't pushy, played a guitar. I mean what the hell else do you people want???
Overall, this was a quick, easy, perfect for summer read. If you can overlook a little insta-love and insta-change it is a cute book that has an good universal message behind it.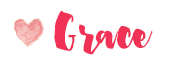 Related Posts