I received this book for free from Publisher via Netgalley in exchange for an honest review. This does not affect my opinion of the book or the content of my review.
On Second Thought

by Kristan Higgins
Published by HQN Books on January 31st 2017
Genres: Contemporary Women, Fiction, Romance
Pages: 480
Format: eARC
Source: Publisher via Netgalley
Goodreads
Reading Challenges: 2017 Contemporary Romance Reading Challenge

Following in the footsteps of her critically acclaimed novel
If You Only Knew
, multi-bestselling author Kristan Higgins returns with a pitch-perfect look at the affection—and the acrimony—that binds sisters together
Ainsley O'Leary is so ready to get married—she's even found the engagement ring her boyfriend has stashed away. What she doesn't anticipate is for Eric to blindside her with a tactless breakup he chronicles in a blog…which (of course) goes viral. Devastated and humiliated, Ainsley turns to her half sister, Kate, who's already struggling after the sudden loss of her new husband.
Kate has always been so poised, so self-assured, but Nathan's death shatters everything she thought she knew—including her husband—and sometimes the people who step up aren't the ones you expect. With seven years and a murky blended-family dynamic between them, Ainsley and Kate have never been overly close, but their shared sorrow dovetails their faltering worlds into one.
Despite the lifetime of history between them, the sisters must learn to put their differences aside and open their hearts to the inevitable imperfection of family—and the possibility of one day finding love again.
Review
This is a book I thought I would like and is why I requested it. Well, it is a book I wound up loving. I have no idea why I haven't read Kristan Higgins in the past but that will definitely change!
This is the story of two sisters, Ainsley and Kate, who are part of a very complicated family and weren't as close as they could have been. After both suffered terrible events in their life – Ainsley being left after 11 years by her boyfriend when she expected to be getting married and Kate losing her new husband rather suddenly – the sisters turn to each other. Each tries to find their way through and come out on the other side.
There were so many complex characters as well as complex relationships in this book. I thought they were all explored so well. The best, in my opinion, was the sister relationship between Kate and Ainsley – both of who are also the points views we get throughout the book. They aren't very close due to certain family circumstances but as the book goes on and each faces their own devastation, they start to bond and build a better relationship. I loved watching these two very different women handle their situations so differently but strongly and also depend on each other when needed. Another relationship that was so interesting was between Ainsley and her stepmother Candy. It was so strained even though Candy practically raised her. I did like there was some growth with them though.
Of course there was some romance despite all the other depressing events that happened in this book. Both of the romantic interests for the sisters were quite obvious from the beginning and that was fine by me. I loved both of the men and how different they were. Each relationship was slow moving but in a good, realistic way. I was so happy for both sisters that they ended up in good places.
The book read fast to me for 480 pages. I really didn't want to put this down as I was so invested in both Kate and Ainsley and what would happen to them. I highly recommend this for anyone who likes women's fiction. Can't wait to get my hands on more from Kristan Higgins!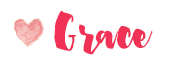 Related Posts