November 9

by Colleen Hoover
Published by Atria Books on November 10th 2015
Genres: New Adult
Pages: 320
Format: ebook
Source: Purchased
Goodreads

Beloved #1 New York Times bestselling author Colleen Hoover returns with an unforgettable love story between a writer and his unexpected muse.
Fallon meets Ben, an aspiring novelist, the day before her scheduled cross-country move. Their untimely attraction leads them to spend Fallon's last day in L.A. together, and her eventful life becomes the creative inspiration Ben has always sought for his novel. Over time and amidst the various relationships and tribulations of their own separate lives, they continue to meet on the same date every year. Until one day Fallon becomes unsure if Ben has been telling her the truth or fabricating a perfect reality for the sake of the ultimate plot twist.
Review
Colleen Hoover is one of my favorite authors. She is probably one of the only authors I preorder. So on November 10th I was super excited to open my Kindle and have November 9 staring back at me. I flew through the book I was reading so I could start it. And man I was hooked!!!
The premise that these two people, Ben and Fallon, meet On November 9th and decide to spend that day together and the next five November 9ths is fun. We get to follow their meeting on these days and see their relationship evolve and grow and hit some bumps and such. Then we see kind of everything we have seen and learned blow up and come back together and all make sense in only a way Ms. Hoover can do.
Now this is one of the books I don't want to say too much because the fun is in reading and learning it all for yourself but here are some thoughts:
Very meta. I mean Ben is a writer and Fallon loves to read. They are constantly talking about book boyfriends,  book worthy kisses, insta-love – you get the picture. It is all done in a very cute way and made me chuckle quite a bit throughout.
Cheese factor. The book, partly because of the book references, was a little cheesy. I mean that in a good way I swear! It made it fun but definitely a little goofy at parts. Which was good because there was enough heaviness that it balanced it out nicely.
Tragic. Man these characters can't catch a break. They have shit luck in life and are dealing with all the effects of that. It bordered on too much for me but never went over the line. It served to make it emotional and entertaining.
Boobs. Ben talks about Fallon's boobs way too much. My only Ben complaint.
Growth. Fallon had lots of character growth throughout each November 9th meeting. I liked watching her gain more confidence and put herself out there.
Weave that web. Damn you Colleen. I didn't see that, that or that coming!! How do you always manage to get me???
Can't stop. Won't stop. I didn't want to put this down. I needed to know what was going to happen. Would they make all the November 9th meetings? Would they be together? Would Ben write his book? Then it was over and I was sad there wasn't more!!
I really enjoyed this one a lot. I rolled with it when it cheesed, when it twisted, when it made me (almost) cry. Another gem from Ms. Hoover in my opinion. If you are already a fan of her books you will most likely love this one too.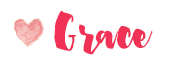 Related Posts