I received this book for free from Publisher via Netgalley in exchange for an honest review. This does not affect my opinion of the book or the content of my review.
Noteworthy

by Riley Redgate
Published by Amulet Books on May 2nd 2017
Genres: Contemporary, Young Adult
Pages: 400
Format: eARC
Source: Publisher via Netgalley
Goodreads

A cappella just got a makeover.
Jordan Sun is embarking on her junior year at the Kensington-Blaine Boarding School for the Performing Arts, hopeful that this will be her time: the year she finally gets cast in the school musical. But when her low Alto 2 voice gets her shut out for the third straight year—threatening her future at Kensington-Blaine and jeopardizing her college applications—she's forced to consider nontraditional options.
In Jordan's case, really nontraditional. A spot has opened up in the Sharpshooters, Kensington's elite a cappella octet. Worshipped…revered…all male. Desperate to prove herself, Jordan auditions in her most convincing drag, and it turns out that Jordan Sun, Tenor 1, is exactly what the Sharps are looking for.
Jordan finds herself enmeshed in a precarious juggling act: making friends, alienating friends, crushing on a guy, crushing on a girl, and navigating decades-old rivalries. With her secret growing heavier every day, Jordan pushes beyond gender norms to confront what it means to be a girl (and a guy) in a male-dominated society, and—most importantly—what it means to be herself.
 Review
Jordan is a junior and Kensington-Blaine Boarding School for the Performing Arts but still hasn't gotten a role in any productions. When she finds out it is her voice that is keeping her from roles she takes a drastic measure. When the all male  a cappella group, The Sharpshooters, are looking for someone who fits Jordan's voice she decides to act as a boy to get in the group. Turns out she is exactly what they were looking for. While she is in the group she has to juggle being herself and Julian, her male a capella alter ego, her crush on a girl, her crush on a boy, how she is treated as a boy and as a girl and what she really thinks of herself.
Oh this was such a little gem of a book! I mean it sounded fun and the cover was great but there was actually a lot more to it then just a cute book. It looks at gender stereotypes and how Jordan was treated as both a guy and a girl. It also addressed sexuality in such a real and relatable way from not only Jordan but multiple characters. It looked at class differences and how it feels to not fit or think you don't fit in because of that. It was about finding your people (love this theme so much). It dealt with a lot as you can see and really pulled it off so well.
I loved Jordan so much. She really took her future into her own hands and went out on a limb to get what she wanted. Maybe it wasn't the best way to go about it but I loved that she tried. All the guys in the Sharpshooters were great. I definitely had some favorites but they were such a great group to get to know. I loved how Jordan really felt comfortable and part of the group.
There was also a romance and I kind of loved it. At first, I had it narrowed between two guys. Then there was a girl. Then I wasn't sure!! Still,  I wound up totally into Jordan and her eventual love interest.
There was also some suspense as to what would happen with the a cappella competition, the rivalry between the Sharpshooters and another group and if Jordan would be found out. There was a little twist if you want to call it that that happened that caught me off guard and I loved it.
My only, very small, complaint is that it felt a little long. I think it could have been condensed a bit. Overall I really enjoyed this one and can't wait for more from Riley Redgate.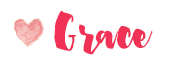 Related Posts