Not That Kind of Girl

by Lena Dunham
Published by Random House Publishing Group on September 30th 2014
Genres: Biography & Autobiography, Essays, Humor, Personal Memoirs
Format: ebook
Source: Library
Buy on Amazon
Goodreads

In Not That Kind of Girl, Dunham illuminates the experiences that are part of making one's way in the world: falling in love, feeling alone, being ten pounds overweight despite eating only health food, having to prove yourself in a room full of men twice your age, finding true love, and most of all, having the guts to believe that your story is one that deserves to be told.   "Take My Virginity (No Really, Take It)" is the account of Dunham's first time, and how her expectations of sex didn't quite live up to the actual event ("No floodgate had been opened, no vault of true womanhood unlocked"); "Girls & Jerks" explores her former attraction to less-than-nice guys—guys who had perfected the "dynamic of disrespect" she found so intriguing; "Is This Even Real?" is a meditation on her lifelong obsession with death and dying—what she calls her "genetically predestined morbidity." And in "I Didn't F*** Them, but They Yelled at Me," she imagines the tell-all she will write when she is eighty and past caring, able to reflect honestly on the sexism and condescension she has encountered in Hollywood, where women are "treated like the paper thingies that protect glasses in hotel bathrooms—necessary but infinitely disposable."   Exuberant, moving, and keenly observed, Not That Kind of Girl is a series of dispatches from the frontlines of the struggle that is growing up. "I'm already predicting my future shame at thinking I had anything to offer you," Dunham writes. "But if I can take what I've learned and make one menial job easier for you, or prevent you from having the kind of sex where you feel you must keep your sneakers on in case you want to run away during the act, then every misstep of mine will have been worthwhile."
Review
I like Lena Dunham. I like Girls. I really liked Not That Kind of Girl.
Here we get a collection of essays based on her life broken into varying categories. If you know nothing of her or her show the book might be a bit of a shock because she is very blunt and weird on all sorts of topics varying from her diddling her lady parts, dealing with anxiety and OCD issues, being a woman in the entertainment industry and beyond.
I had an idea of what I was getting into and the book lived up to my expectations. It was honest, funny, awkward and sometimes cringeworthy. But it was real (I mean maybe slightly exaggerated for entertainment purposes but real.) There were various contriversies surrounding some of the essays. One was that based on of her essays people said she molested her sister. Even knowing of this ahead of time I found the claim ridiculous. She is telling the story of a curious KID. That was all. Another surrounded her account of rape in college and the misidentification of the wrong man who shared the same name and description. This happened to just be an unfortunate coincidence. In general I think she brings out strong feelings in people, both positive and negative, and there was going to be lots of talk about her book regardless.
Going back to one of the passages that stirred up some buzz – the rape. Super heavy topic. Her story is probably, unfortunately a very common one. Alcohol and drugs were involved but no consent was. She seems to work through what happened to afterwards with her friend who confirm it was rape. Some years later when she pitches a version of the story for her show when her co writers call it rape as well. My feelings while reading the passage were that of immense sadness for her and that she had to go through this. I am glad she shared for other women who went through something similar who may still not have come to terms with it.
Ok enough of the serious stuff! Her stories of camp, hypochondria, being naked – in general and on TV, dating, bed sharing and sex made me laugh, cringe and want to stop reading from third party embarrassment. I love her ability to just put it out there for everyone to read. I myself can hardly look back on my moments of cringe let alone share it. I will admit it is super entertaining to live in someone else's life, in their super intimate moments, in their heads.
I also loved to see the parallels between her memoir and certain scenes that have been in girls. She definitely leverages her personal experiences for her show. One that stands out is when Jessa worked in the children's boutique on Girls. This scenario is towards the end of Dunhams book.
This was one of the better memoir/book of essays I have read.
I usually spread my favorite quotes throughout but this book doesn't really work that way so here they are:
How permanent virginity feels, and then how inconsequential.
My mother says that's normal, that men are proud of every one of their conquests, and women wish they could forget it all.
I never crawled, just rolled, an early sign that I was going to be resistant to most exercise and any sexual position that didn't allow me to relax my back.
I know that when I am dying, looking back, it will be women that I regret having argued with, women I sought to impress, to understand, was tortured by. Women I wish to see again, to see them smile and laugh and say, It was all as it should
 We saw James Franco, something that now seems hard to avoid.
Hitting a creative wall? Take a break from work to watch a procedural. They always solve the case, and so will you.
You've learned a new rule and it's simple: don't put yourself in situations you'd like to run away from.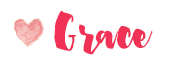 Related Posts