Not If I See You First

by Eric Lindstrom
Published by Poppy on December 1st 2015
Genres: Young Adult
Pages: 320
Format: Paperback
Source: Won
Goodreads


The Rules:

Don't deceive me. Ever. Especially using my blindness. Especially in public.
Don't help me unless I ask. Otherwise you're just getting in my way or bothering me.
Don't be weird. Seriously, other than having my eyes closed all the time, I'm just like you only smarter.
Parker Grant doesn't need 20/20 vision to see right through you. That's why she created the Rules: Don't treat her any differently just because she's blind, and never take advantage. There will be no second chances. Just ask Scott Kilpatrick, the boy who broke her heart.
When Scott suddenly reappears in her life after being gone for years, Parker knows there's only one way to react-shun him so hard it hurts. She has enough on her mind already, like trying out for the track team (that's right, her eyes don't work but her legs still do), doling out tough-love advice to her painfully naive classmates, and giving herself gold stars for every day she hasn't cried since her dad's death three months ago. But avoiding her past quickly proves impossible, and the more Parker learns about what really happened--both with Scott, and her dad--the more she starts to question if things are always as they seem. Maybe, just maybe, some Rules are meant to be broken.
Review
Parker is blind. She just doesn't want to be treated like she is. She just wants to be treated like anyone else. Which is why she has a set of rules. And if you break those rules there are no second chances. Which was the case with Scott, her best friend. After being gone for years, he is back. Will she find out that some rules are mean tot be broken?
Parker was a character I loved. I would have been friends with her in a heartbeat. She was snarky, blunt and kind of difficult. Yup, those can be my people. I think she was loyal to her friends though and that's a big thing. Plus she has reasons for how she is. She has dealt with a LOT. From losing her mom, going blind, losing her dad, living with her aunt and uncle I feel that is enough to make most people become a little harder. I will say there was such great character growth with her, though. And not unrealistically so. She was still the same person just maybe more aware of herself and other people.
Her friends were pretty amazing. They were such a mish-mash of personalities too. I think because of that they added so much to the story itself. There was Sarah, who is her everyday best friend. They talk every night, play therapists before school starts for the student body and lunch every day. Faith is her childhood best friend who has kind of moved on but they are still friends. Does that make sense? Because it totally did to me. Where you are still loyal as hell to someone but maybe you aren't into the same things anymore. Molly was the new friend who was assigned to help Parker around that year. She was quiet but really honest. These three were perfect compliments to Parker.
Scott her ex-boyfriend, who due to the town's schools combining, was back in her life. Things ended, shall we say, poorly between them. She is trying to avoid him. He is trying to give her space. Then all the sh*t hits the fan and they are forced to confront each other. I think her grudge or whatever you want to call it was a bit silly and overdone on her part but it is what it is. I have to say Scott was pretty amazing.
This was a super quick read for me and finished it in a day. I literally couldn't put it down (I was cooking, loading the dishwasher, holding the kids all while reading 🙂 ) I liked where the story went and how it wrapped up. The blind aspect was really interesting and thought it added nicely to the whole book and made it interesting. I will definitely look for more from Eric Linstrom in the future.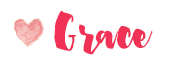 Related Posts