I received this book for free from Publisher via Netgalley in exchange for an honest review. This does not affect my opinion of the book or the content of my review.
Never Never

by Brianna Shrum
Published by Spencer Hill Press on August 14th 2015
Genres: Retellings, Young Adult
Format: eARC
Source: Publisher via Netgalley
Goodreads

James Hook is a child who only wants to grow up.
When he meets Peter Pan, a boy who loves to pretend and is intent on never becoming a man, James decides he could try being a child—at least briefly. James joins Peter Pan on a holiday to Neverland, a place of adventure created by children's dreams, but Neverland is not for the faint of heart. Soon James finds himself longing for home, determined that he is destined to be a man. But Peter refuses to take him back, leaving James trapped in a world just beyond the one he loves. A world where children are to never grow up.
But grow up he does.
And thus begins the epic adventure of a Lost Boy and a Pirate.
This story isn't about Peter Pan; it's about the boy whose life he stole. It's about a man in a world that hates men. It's about the feared Captain James Hook and his passionate quest to kill the Pan, an impossible feat in a magical land where everyone loves Peter Pan.
Except one.
Review
Never Never is James Hook's story. We get to see how the boy became the infamous Captain Hook from his point of view. How he got to Neverland, where his hatred for Peter Pan stems and the story of his hook is all explored.I really enjoyed getting a look at the "villain" story. Of course maybe in this one he isn't so much the villain. I always find it fascinating to see how the story looks through their eyes.
I liked James Hook quite a bit. I think he was a sincere character who meant well. He clearly was in an odd situation once in Neverland and it was fun watching him navigate his way into Captain Hook the pirate. A great part was watching his relationships with the characters on Neverland – Peter and the Lost Boys, the other pirates and Tiger Lily. I do wish there was more of Wendy and her brothers.
Peter Pan is very much the bad guy in this book. He honestly has all the qualities we traditionally see – a leader to the lost boys, mischievous, tricky and always just a boy (the whole never grow up thing). But we see a more sinister version – one where these qualities are taken to an extreme. The darker version of the story is way more fun to read now that I am all grown up. It also made it easier to sympathize with Hook.
Honestly, the retelling isn't drastically different in such a way like Cinder, which had a different setting, time period and general story. It was more the point of view that made it original. My only real complain with this was I found it a bit slow. While the writing was beautiful, I found the story to be a little long and repetitive which caused me to put it down a lot. Towards the end I feel it picked up and I was able to move along at a much better rate at that point.
I did enjoy this quite a bit I just wish the pace had been a bit faster or maybe the book a bit shorter. If you like retellings or the other POV in a classic, I would definitely recommend Never Never.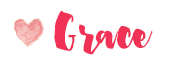 Related Posts