I received this book for free from Publisher via Netgalley in exchange for an honest review. This does not affect my opinion of the book or the content of my review.
My Not So Perfect Life

by Sophie Kinsella
Published by Bantam Press on February 7th 2017
Genres: Contemporary, Contemporary Women, Romance
Pages: 400
Format: eARC
Source: Publisher via Netgalley
Goodreads
Reading Challenges: 2017 Contemporary Romance Reading Challenge, 2017 POPSUGAR Reading Challenge

Katie Brenner has the perfect life: a flat in London, a glamorous job, and a super-cool Instagram feed.
Ok, so the real truth is that she rents a tiny room with no space for a wardrobe, has a hideous commute to a lowly admin job, and the life she shares on Instagram isn't really hers.
But one day her dreams are bound to come true, aren't they?
Until her not-so perfect life comes crashing down when her mega-successful boss Demeter gives her the sack. All Katie's hopes are shattered. She has to move home to Somerset, where she helps her dad with his new glamping business.
Then Demeter and her family book in for a holiday, and Katie sees her chance. But should she get revenge on the woman who ruined her dreams? Or try to get her job back? Does Demeter – the woman with everything – have such an idyllic life herself? Maybe they have more in common than it seems.
And what's wrong with not-so-perfect, anyway?
Review
I have always meant to pick up Sophie Kinsella books. I did read her YA – Finding Audrey – which I really enjoyed but I never went back to pick up her other titles. When I saw she had a new adult title coming out I jumped at the chance to read it and wasn't disappointed at all.
Katie Brenner wants nothing more to live the perfect life in London. If you were to look at her Instagram feed you would think she does. The reality is a different story. She lives in a tiny flat far from her very junior job at a branding agency. She has no real friends in London, not much money and a wardrobe that leaves a lot to be desired. Still she wants to make the best of it until her ultra successful and pretty perfect boss fires her. She moves back home and helps her dad run a glamping business on their family farm which starts doing quite well. So much so that her perfect ex-boss is booked on a holiday there. While Katie struggles what to do, she also finds out that maybe there is no such thing as perfect.
Gah there was so much here for me to love. I am just going to list them all for you:
London. London is one of my favorite settings. I loved getting to see it here and get a glimpse of city life – even the not so perfect city life.
Countryside. To be completely contradictory to my above point I also loved getting to experience the lush countryside where Katie was from, especially in comparison to the city. The descriptions were wonderful and I could picture just how beautiful it was.
Katie. She was such a fun, quirky character. She really went after what she wanted, even after she was fired. I loved that she didn't give up at all. I also loved that she figured out you don't have to be perfect and you don't have to have everyone think you are either.
Family. The other thing I loved about Katie was her relationship with her dad as well as her step mom. We see this more when she moves home and I am glad we got to see their dynamic.
Glamping. I have heard of these – mainly from Real House Wives of New York lol. I am not sure it was exactly the same thing but I loved hearing about them starting the business up. Also if I ever go camping (unlikely) I for sure would be going glamping!
Demeter. When her ex-boss Demeter goes glamping a lot of funny stuff happens. Better was the two actually coming to understand each other and bond. Love when a good female friendship can be formed.
Romance. This didn't play the main role in this book and that is fine by me. When it was there I liked it. He was sweet and funny. I was glad for Katie to find someone.
My only really complaint is it was a little long. It did read fast but still it feels like it could have been trimmed a bit. Still I really enjoyed this and would recommend to any chick-lit fans out there.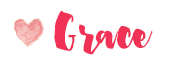 Related Posts