I received this book for free from Publisher via Edelweiss in exchange for an honest review. This does not affect my opinion of the book or the content of my review.
Maybe in Another Life

by Taylor Jenkins Reid
Published by Simon and Schuster on July 7th 2015
Genres: Contemporary, Fiction, Romance
Pages: 352
Format: eARC
Source: Publisher via Edelweiss
Buy on Amazon
Goodreads

From the acclaimed author of Forever, Interrupted and After I Do comes a breathtaking new novel about a young woman whose fate hinges on the choice she makes after bumping into an old flame; in alternating chapters, we see two possible scenarios unfold—with stunningly different results.At the age of twenty-nine, Hannah Martin still has no idea what she wants to do with her life. She has lived in six different cities and held countless meaningless jobs since graduating college. On the heels of leaving yet another city, Hannah moves back to her hometown of Los Angeles and takes up residence in her best friend Gabby's guestroom. Shortly after getting back to town, Hannah goes out to a bar one night with Gabby and meets up with her high school boyfriend, Ethan. Just after midnight, Gabby asks Hannah if she's ready to go. A moment later, Ethan offers to give her a ride later if she wants to stay. Hannah hesitates. What happens if she leaves with Gabby? What happens if she leaves with Ethan? In concurrent storylines, Hannah lives out the effects of each decision. Quickly, these parallel universes develop into radically different stories with large-scale consequences for Hannah, as well as the people around her. As the two alternate realities run their course, Maybe in Another Life raises questions about fate and true love: Is anything meant to be? How much in our life is determined by chance? And perhaps, most compellingly: Is there such a thing as a soul mate? Hannah believes there is. And, in both worlds, she believes she's found him.
Review
This book. THIS BOOK. I totally got sucked in and read it in a day. That doesn't happen for me much anymore. Clearly I can't go into too much detail as this can be a spoilerly book so keep that in mind.
We have Hannah. She is kind of an aimless wanderer. She has moved ton, doesn't have a set career path and just ended an affair with a married man. No better time to head home and reassess life than now. Her home is in LA with her best friend Gabby and her husband since her family moved to London back when Hannah was in high school. They have a welcome home night out with old friends and this is where our story can take two paths. Does Hannah stay longer with her old flame Ethan or head home early with Gabby and her husband? No need to guess because we get to see both scenarios play out.
I have never read a book with the parallel universes. There was a chapter, which alternated, for each scenario in the same time frame so you could follow the different paths at the same time. I loved this. It was really interesting to see what things changed and what stayed the same based on her decision and the different paths it took her on. Time hops and such can sometimes confuse me but this was super easy to follow.
Hannah was so relatable. She was totally in a confused time in her life. She couldn't find her footing or where she belonged. She changed cities in an attempt to find out who she was and what she wanted to do. It wasn't until she went back to LA and was surrounded by Gabby and others who cared that she started to find her way. In both worlds we see she is stronger than she ever realized and is able to face any challenge life hands her, and she has some doozies in both situations. There are romantic interests for her in both as well and I was in love with them all (and that's all you get from me on that before I say too much!)
Gabby was literally the best friend anyone could ask for. She was the most understanding, supportive person I have ever read about that was still cool and fun. I was so happy that Hannah, in all her wandering glory, had such a great friend to come home to and help her deal with life.
I can't say enough good things. It definitely had points where I was super emotional, points where I was laughing but no matter what I was rooting for her the whole time. We get to see how choices can affect our futures and what could be different, the same and would we end up with the same ending regardless. It was an easy read that still made you think a little. I will now be reading all of Taylor Jenkins Reid's other books as I was thoroughly impressed.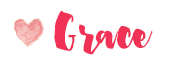 Related Posts