I received this book for free from Publisher via Edelweiss in exchange for an honest review. This does not affect my opinion of the book or the content of my review.
Lucky in Love

by Kasie West
Published by Scholastic on July 25th 2017
Genres: Contemporary, Young Adult
Pages: 333
Format: eARC
Source: Publisher via Edelweiss
Goodreads

In this new contemporary from YA star Kasie West, a girl who wins the lottery learns that money can cause more problems than it solves, especially when love comes into the picture.

Maddie doesn't believe in luck. She's all about hard work and planning ahead. But one night, on a whim, she buys a lottery ticket. And then, to her astonishment --

She wins!

In a flash, Maddie's life is unrecognizable. No more stressing about college scholarships. Suddenly, she's talking about renting a yacht. And being in the spotlight at school is fun... until rumors start flying, and random people ask her for loans. Now, Maddie isn't sure who she can trust.

Except for Seth Nguyen, her funny, charming coworker at the local zoo. Seth doesn't seem aware of Maddie's big news. And, for some reason, she doesn't want to tell him. But what will happen if he learns her secret?

With tons of humor and heart, Kasie West delivers a million-dollar tale of winning, losing, and falling in love.
Review
I love me a Kasie West book. They are guaranteed to be quick, cute adorable books that give me the feels. Lucky in Love was no different.
Maddie is the type of girl who works very hard for what she wants. Since her home life is a little rough right now with parents fighting, a brother who is currently not in college and not doing much else and money problems to boot her focus is on doing well in school, getting a scholarship and staying close to home for college to keep an eye on her family. When Maddie randomly plays the lottery and wins everything seems to change. But will Maddie find out that money doesn't solve all problems?
Maddie was a character I really liked. She had a tight but small group of friends who were focused on school but seemed like they had their own fun. She worked really hard and I respected that she knew what she wanted and was going for it. Being 18 and winning that much money was definitely shocking for her and she definitely wasn't as mature with her decisions for someone as smart as she seemed. I would like to think I would be smarter with money at that age but who knows.
Of course, it wouldn't be a Kasie West book without a  great romantic interest and we got that with Seth. Maddie and Seth work at the zoo together. I loved all the scenes at the zoo not only for those two together but the animals too. Seth brought out a lighter side to Maddie which was good to see. I was glad they made it through the conflict that came up because they were so cute together.
There were lots of good themes woven in here – money doesn't solve problems, popular girls aren't always mean girls, people make mistakes and more –  and I enjoyed them all. This was exactly what I needed this summer – a fun and quick read.
1 ARC of Lucky in Love // US only
Follow the tour for more chances to win
Runs through July 31
Please read Rules & Regs in Rafflecopter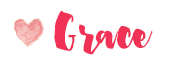 Related Posts