I received this book for free from Publisher via Netgalley in exchange for an honest review. This does not affect my opinion of the book or the content of my review.
Luck, Love & Lemon Pie

by Amy E. Reichert
Published by Gallery Books on July 12th 2016
Genres: Contemporary Women, Fiction
Pages: 320
Format: eARC
Source: Publisher via Netgalley
Goodreads

From the author of the "clever, creative, and sweetly delicious" (Kirkus Reviews) The Coincidence of Coconut Cake comes a novel about a frustrated wife and mother who hatches a scheme to reignite her marriage—and risks everything in a gamble she hopes is a sure bet.
When Milwaukee-area wife and mother MJ Boudreaux notices her husband Chris seems more interested in the casino than her, she's more bothered that she isn't upset than by her husband's absence. She picks up poker as a way for them to spend more time together—and reignite their marital flame.
Although the game doesn't give her the quality time with Chris that she'd hoped, MJ finds she has a knack for it. Increasingly unhappy at home, she turns to the felt top of the poker table for comfort. Intoxicated with newfound freedom, MJ begins spending more time at the gambling tables and less with her family, finally carving out for herself a place outside her role of wife and mother.
After a string of great wins, MJ finds herself in Vegas, attracting the attention of a certain magnetic poker star. But when she's forced to choose between her family and her new exciting lifestyle, the stakes may be higher than she thought and MJ will have to play her hand carefully…or risk losing it all.
Review
MJ and her husband Chris are going through some rough times in their marriage. One reason is Chris's love of poker which seems to keep them apart. The bigger issue is MJ doesn't really mind. In an attempt to rekindle their relationship MJ tries to use playing poker to find common ground. Instead as MJ starts to play more and find something for herself she puts more space between herself and her husband and kids. After winning a trip to Vegas to play in a tournament which MJ goes on without her family she will have to figure out what is truly important to her.
Another book, another case of mixed feelings. I wanted to love this. I went in thinking I would love this. I came out feeling meh to good on it.
MJ was someone at first I felt bad for. We start off with her being stood up but her husband. This automatically had me on her side and kind of hating her husband. I was rooting for her plan to rekindle the flames in their relationship to work. I saw where she was coming from thinking a shared interest would be a great way to do that. But then she got all wrapped in poker herself and kept putting off her relationship issues. So pretty much at a point, I didn't really care for either MJ or Chris. That is never good. Then I started to feel bad for Chris because she kept ignoring and putting of him. She was kind of hiding her wedding ring and getting jazzed up for poker.  Then there was some jealousy issues and temptation on her trip. It was all just kind of f*cked.
There were relationship dynamics I did enjoy, though. I enjoyed seeing the family dynamics with their kids. Their son was super sweet and their daughter was too but she was a bit older and having her own issues. They were old enough to get there was something going on with their parents so that was interesting. I also like MJ with her two best friends. They were fun, honest and loyal to each other.
While this one wasn't the biggest hit with me, I did still enjoy it enough and got through it rather quickly. I am still excited to read her other book, The Coincidence of Coconut Cake.

---
I received this book for free from Publisher via Netgalley in exchange for an honest review. This does not affect my opinion of the book or the content of my review.
In Twenty Years

by Allison Winn Scotch
Published by Lake Union Publishing on July 1st 2016
Genres: Contemporary Women
Pages: 322
Format: eARC
Goodreads

Twenty years ago, six Penn students shared a house, naively certain that their friendships would endure—until the death of their ringleader and dear friend Bea splintered the group for good. Now, mostly estranged from one another, the remaining five reluctantly gather at that same house on the eve of what would have been Bea's fortieth birthday.
But along with the return of the friends come old grudges, unrequited feelings, and buried secrets. Catherine, the CEO of a domestic empire, and Owen, a stay-at-home dad, were picture-perfect college sweethearts—but now teeter on the brink of disaster. Lindy, a well-known musician, is pushing middle age in an industry that's all about youth and slowly self-destructing as she grapples with her own identity. Behind his smile, handsome plastic surgeon Colin harbors the heartbreaking truth about his own history with Bea. And Annie carefully curates her life on Instagram and Facebook, keeping up appearances so she doesn't have to face the truth about her own empty reality.
Reunited in the place where so many dreams began, and bolstered by the hope of healing, each of them is forced to confront the past.
Review
A reunion book? I am in! I was so looking forward to this one and then I was so disappointed.This is a case where the premise was so good for me and then the characters were pretty much all awful. I mean you don't have to like characters to like a book but they can definitely bring it down.
We have 5 friends coming back to their old college house at the behest of their old friend who passed away years ago. They have been living separate lives and haven't stayed in touch. When they get together lots of old feelings and events are brought up again. They need to deal with these old feelings so they can move on with their lives.
The female characters – Lindy, Annie, and Catherine – were probably the ones who annoyed me the most. I think it has to do with that they were probably the most involved and a lot centered around them. Lindy was selfish, outspoken and rude. Annie seemed a little clueless, weak and obsessed with appearances. Catherine came off as a controlling bitch who didn't listen enough to her husband or really anyone else. Owen, her husband, wasn't necessarily annoying but childish during the weekend and not capable of standing up for himself to his wife. Colin, while actually a central part of the overarching story, was just there for me. I ever felt like we got to know him much. He didn't add anything for me.
I think we were supposed to see these characters grow or come to realizations about their lives and, in the end, I guess we did. Still, I didn't quite believe it or think it would stick. If there was ever a need for an epilogue it was here!
The two characters I did enjoy were their dead friend Bea who we get to know a little in the beginning and through their stories and Leon, Lindy's kind of person (it's complicated). Bea was kind and loyal. She tried to keep the group of friends together – even after death. Leon, while high most of the time we spent with him, was a truth teller and laid back as anything. I was glad for the two of them in the book.
It took me a little while to get into this but it did move nicely after that. Despite my dislike of the characters, I did quite like the writing and how the story progressed and was told through the different viewpoints. While this wasn't my cup of tea, I think that there will be many who enjoy this story.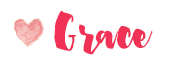 Related Posts