I received this book for free from Author in exchange for an honest review. This does not affect my opinion of the book or the content of my review.
Lowcountry Stranger (Sweeney Sisters #2)

by Ashley Farley
Published by Leisure Time Books on July 1st 2016
Genres: Contemporary Women, Fiction
Pages: 284
Format: eARC
Source: Author
Goodreads

Family Drama, Southern Style. There's a stranger in town. And it's no coincidence when she shows up uninvited at a Sweeney family wedding. All eyes are drawn to this urchin who seems to have washed in with the tide. Before the night is over, the doe-eyed waif charms young and old with her street smarts and spunky personality. For better or worse, Annie Dawn is here to stay.
The memorable Sweeney sisters from Her Sister's Shoes have returned with more suspense and family drama to hold you spellbound until the dramatic conclusion. As she approaches the next stage of her life as an empty nester, Jackie is torn between expanding her fledgling design business and spending these last precious months with her boys before they fly the coop. Her own worst enemy, Sam is terrified of making a commitment to Eli Marshall, handsome police officer, true love of her life. Her resolve is tested when a ghost from her past shows up after nearly two decades. Faith nurtures her seven-year-old daughter who is recovering from the trauma of her abusive father. Is the threat in the past, or is there more danger on the horizon? The sisters seek guidance from their mother, Lovie, a true Southern matriarch who shows them how to respond to adversity with grace and dignity.
Things are heating up in the Lowcountry. The Sweeney sisters remind us, once again, that being a part of a family is about more than sharing the same DNA.
Review
I was so happy to get back to the Sweeney sisters in the second book of the series. Jackie, Sam and Faith are back with even more family drama than before. But now there is new, young stranger who shows up in their lives. But how much of a stranger is she really?
The Lowcountry Highs
Sweeney Family. I love this family so much. The three sisters, their children and significant others and of course their mother Lovie are all relatable on some level and have gone through so much that I wanted everyone to end up with some sort of HEA. I would love to get more on the kids in the family, especially with the addition of Annie (the young stranger). YA spinoff anyone??
Southern Charm. I talk about books in the south needing that southern charm and this one didn't disappoint. Not only was the setting somewhere I wanted to be but the characters all had that charm as well. I wanted to be with them down there, go fishing and hit up the beach.
Great Pacing. This was an easy book to get through and kept me turning the pages until the very end.
The Lowcountry Lows
Too Much Drama. Man, there was a lot that happened in this book. I can't imagine this much happening to one family over such a short amount of time. That was really the only thing that took me out of it a little.
While I think this could be read as a stand alone, as background from the first book is given, I would suggest picking up the first book, Her Sister's Shoes, which I enjoyed as well.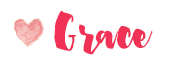 Related Posts