Love Letters to the Dead

by Ava Dellaira
Published by cbt Verlag on February 23rd 2015
Genres: Young Adult
Pages: 416
Format: ebook
Source: Purchased
Buy on Amazon
Goodreads

It begins as an assignment for English class: Write a letter to a dead person

Laurel chooses Kurt Cobain because her sister, May, loved him. And he died young, just like May. Soon, Laurel has a notebook full of letters to the dead—to people like Janis Joplin, Heath Ledger, Amelia Earhart, and Amy Winehouse—though she never gives a single one of them to her teacher. She writes about starting high school, navigating the choppy waters of new friendships, learning to live with her splintering family, falling in love for the first time, and, most important, trying to grieve for May. But how do you mourn for someone you haven't forgiven?

It's not until Laurel has written the truth about what happened to herself that she can finally accept what happened to May. And only when Laurel has begun to see her sister as the person she was—lovely and amazing and deeply flawed—can she truly start to discover her own path.

In a voice that's as lyrical and as true as a favorite song, Ava Dellaira writes about one girl's journey through life's challenges with a haunting and often heartbreaking beauty.
Review
The story is told through Laurel's various letters to various famous dead peeps, which originally was an assignment for class but she continues throughout the year.  The way the dead person, whether it was Kurt Cobain or Amelia Earhart or whomever, was brought in to reflect whatever part of Laurel's story was being told was really interesting. It becomes clear that writing these letters is her way to cope with not only her sister May's death, but her own issues.
::Slight tangent ahead:: The fact that she never hands any of them in for a grade kills me. It's like seriously just write a something and hand that shit in! Get that grade! ::End tangent::
"And maybe what growing up really means is knowing that you don't have to be just a character, going whichever way the story says. It's knowing you could be the author instead."
I appreciated Laurel as a character. She was complex even though I think she was a bit immature and simple towards the beginning. You really get to see how all the things that have happened in her past shaped her into the person she is in the present. Also the way her past is revealed through out the span of the letters was done very well.
Dellaira was great with not only Laurel's development but that of her best friends Hannah and Natalie. Their relationship with Hannah as well as with each other came off very sincere. I think it was easy for me to relate to their little crew as they were shown as kind of different and outsiders (shocker that me being a book nerd didn't always fit in).
"When we are in love, we are both completely in danger and completely saved."
And of course there is the boyfriend, Sky. Her first love. He is the new guy, mysterious and of course a hottie (do the kids these day still say that? did they ever?). Their relationship was sweet but also a upsetting (you have to read it to get those juicy details). Again, I think their relationship rang true and I liked the progression it took.
"I think a lot of people want to be someone, but we are scared that if we try, we won't be as good as everyone imagines we could be."
As the letters go on Laurel opens up more and more about her relationship with her mom and dad, her sister's death, and what she has gone through in the past but never really dealt with. The letters serve as her therapist on some level in my opinion. Probably because no on sees them so there is no nervousness or hesitation to share. No judgement to face.
"Truth is beautiful, no matter what the truth is. Even if it's scary or bad. It is beauty simply because it's true. And truth is bright. Truth makes you more you."
While the book deals with some majorly heavy topics, including death, it still has very normal high school issues – first love, friendships, fitting in and figuring out who you are – as well. I found the book to start a little slow but still engaging. Once I was past the halfway mark it really started to pickup. Of course by the end I was a mess. Overall I thought it was a great read and glad I picked it up ( especially since it was because I loved the beautiful cover!!).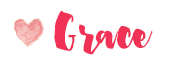 Related Posts