I received this book for free from Publisher via Edelweiss in exchange for an honest review. This does not affect my opinion of the book or the content of my review.
Love Blind

by Christa Desir, Jolene Perry
Published by Simon Pulse on May 10th 2016
Genres: Young Adult
Pages: 320
Format: eARC
Source: Publisher via Edelweiss
Goodreads

It starts with a list of fears. Stupid things really. Things that Hailey shouldn't worry about, wouldn't worry about if she didn't wake up every morning with the world a little more blurry. Unable to see her two moms clearly. Unable to read the music for her guitar. One step closer to losing the things she cares about the most.
For a while, the only thing that keeps Hailey moving forward is the feeling she gets when she crosses something off the list.
Then she meets Kyle. He mumbles—when he talks at all—and listens to music to drown out his thoughts. He's loaded down with fears, too. So Hailey talks him into making his own list.
Together, they stumble into an odd friendship, helping each other tackle one after another of their biggest fears. But fate and timing can change everything. And sometimes facing your worst fear makes you realize you had nothing to lose after all.
Review
First, let me tell you the reasons why I was so excited this book:
I liked both books I read by Christa Desir (LOVED Other Broken Things) and Jolene Perry last year
Blind main character which I enjoyed in Not If I See You First so eager to read about another
That cover is simplistic perfection to me
OK so I was pretty pumped to pick this one up. However, for the first 40ish% I was kind of underwhelmed. I wasn't connecting as much to either main character – Hailey or Kyle. Hailey was very blunt and a little reckless. She kind of blurted stuff out and would do things she knew she shouldn't have to make sure she got in the experience before she went blind. Kyle was shy and didn't talk much but had lots of thoughts running through his head he couldn't get out. A lot of those thoughts at the beginning were super sexual in nature. Totally normal for a teenage dude but I didn't need to read about all of them if you know what I mean.
The two kind of happen upon a friendship at school through the school's music station – Kyle works there and Hailey is in a band. Hailey has a Fear List which is all the fears she wants to conquer. She enlists Kyle to make his own and wants them both to conquer their fears together.
This is a classic case of boy likes girl. The girl slowly realizes she likes boy. Neither boy nor girl will ever tell the other. Lots of other things get in the way of boy and girl getting together.
Sometimes the above scenario can bother me a lot. I wind being like tell her/him already!! This one bothered me so much less because there were so many other things they were both dealing with that I got how they could kind of push it aside or focus on something else. I did love that this was a slow build up. Their friendship starts at the beginning of Kyle's junior year and goes through his second year in college. So we have some time with both of them. Because of this, there is so much character growth with both of them. I LOVE character growth so much. They both are still themselves, still flawed but better.
Secondary characters were awesome here. We have Hailey's moms. Strong and supportive of their daughter while trying to get her ready to deal with her eventual blindness. They were pretty awesome. But for every set of great parents you have to have the messed up one right? At least in a YA novel. So that is Kyle's mom. She is all sorts of screwed up and Kyle bears the brunt of it. The best character was Kyle's best friend Pavel. I LOVED him. He was a good friend and just a positive person. There needed to be more Pavel in the book. Total comedic relief as well.
Somehow I started off eh on this one but by the end I was really invested in Kyle and Hailey. I am not sure if I was just having a moment but I kind of got emotional at the ending. Something just real about it. I wound up enjoying this, it just took me a little while to get to that point.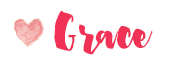 Related Posts