Literally

by Lucy Keating
Published by HarperTeen on April 11th 2017
Genres: Contemporary, Young Adult
Pages: 256
Format: eARC
Source: Publisher via Edelweiss
Goodreads
Reading Challenges: 2017 Contemporary Romance Reading Challenge, 2017 MMD Reading Challenge

A girl realizes her life is being written for her in this unique, smart love story that is Stranger Than Fiction for fans of Stephanie Perkins.
Annabelle's life has always been Perfect with a capital P. Then bestselling young adult author Lucy Keating announces that she's writing a new novel—and Annabelle is the heroine.
It turns out, Annabelle is a character that Lucy Keating created. And Lucy has a plan for her.
But Annabelle doesn't want to live a life where everything she does is already plotted out. Will she find a way to write her own story—or will Lucy Keating have the last word?
The real Lucy Keating's delightful contemporary romance blurs the line between reality and fiction, and is the perfect follow-up for readers who loved her debut Dreamology, which SLJ called, "a sweet, quirky romance with appealing characters."
Review
Dreamology was a book I thought was so much fun and had such an interesting concept last year. When I saw Lucy Keating's next book had another really fun concept I knew I had to get my hands on it. I think it wound up being a really cute and fun book but maybe could have pushed itself a bit more.
Annabelle is just the most perfect person – super organized, has her life all planned out and had a great family. Then when in her fiction writing class author Lucy Keating comes in and describes her next book – which just happens to star Annabelle. Not wanting to have someone else in control of her life Annabelle fights to write her own story.
This was really a cute story about a character in a book finding out she is a character in a book and rebelling against the plans the author has. It pokes a lot of fun at all the typical formulaic ways a lot of books are structured and the many tropes we find in them. I liked Annabelle a lot and she became a more likable character as the book went on and she relaxed a but from her perfect uptight ways. The boys that make up the love triangle trope are both cute in their own ways but it was obvious who the winner would be. I did like when Lucy Keating kind of threw herself (or the character of herself) in the mix to shake it up.
Still, it felt like it could have pushed itself a bit more with the whole concept. Also, there was some family stuff that went on but I don't think it was explored nearly as much as I would have liked. Overall though it was a cute and super quick read. I can't wait to see what fun and unique concept Lucy Keating comes up for her next book!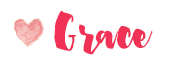 Related Posts