I received this book for free from Publisher via Edelweiss in exchange for an honest review. This does not affect my opinion of the book or the content of my review.
Lies and Other Acts of Love

by Kristy Woodson Harvey
Published by Berkley on April 5th 2016
Genres: Contemporary Women, Family, Fiction
Pages: 352
Format: eARC
Source: Publisher via Edelweiss
Goodreads

Dear Carolina was praised as "Southern fiction at its best."* Now author Kristy Woodson Harvey presents a new novel about what it really means to tell the truth . . . After sixty years of marriage and five daughters, Lynn "Lovey" White knows that all of us, from time to time, need to use our little white lies. Her granddaughter, Annabelle, on the other hand, is as truthful as they come. She always does the right thing—that is, until she dumps her hedge fund manager fiancé and marries a musician she has known for three days. After all, her grandparents, who fell in love at first sight, have shared a lifetime of happiness, even through her grandfather's declining health. But when Annabelle's world starts to collapse around her, she discovers that nothing about her picture-perfect family is as it seems. And Lovey has to decide whether one more lie will make or break the ones she loves . . .
Review
This book totally took me by surprise in how much I loved it. I mean of course I thought I would enjoy it, hence I requested it for review but I wasn't expecting to just completely be sucked in and attached to these characters. However, that is exactly what happened and I am so thankful for it.
Lies and Other Acts of Love has so many different aspects to it. It has romance, family drama, friendships, can be a bit heavy or be a bit funnier when needed. It really hit on so many different levels I was never bored. Also, we get dual perspectives of grandmother Lovey and granddaughter Annabelle. I love multiple POVs anyway but I loved the difference in ages here and how they viewed the world and the same situations. On top of the dual POVs we also get flashbacks to Lovey when she was younger and her story growing up, falling in love and making her way. I thought they fit in beautifully to the story and all came together in the end.
Family dramas never fail to entice me. While it wasn't necessarily the main issue, we did see Lovey's 5 daughters quite often dealing with their own lives and their aging parents and the tough decisions that need to be made at that point in life. Also, the bond between Lovey and Annabelle was wonderful. They really loved each other and Annabelle really respected and cared what Lovey thought and used it to help guide her through life.
My favorite was that all of the characters here were flawed and made mistakes. It was true to life to me (maybe the tiniest bit dramatic, but hey its fiction people!) all the decisions they had to make, how they handled the problems that faced them – good or bad. One of my favorite parts was getting to see through Lovey's eyes what she thought, what she would do or what she could tell from just being a wise old Southern woman about a situation but letting her family make the mistakes they needed to to learn their own life lessons.
A story set in the South will get me every time. This one was no different and oozed Southern charm. It also had a heavy dose of faith thrown in which was a big part of Lovey and Annabelle's life.
Romance! Don't forget the romance! We get to follow Annabelle's journey and the different men in her life. We also get treated to Lovey's journey of love with her husband Dan through flashbacks. There was heartbreak, swoon worthy moments and some HEA thrown in.
All of this was done with such beautiful writing, perfect pacing and tied in the past and present in a meaningful way. I am super excited to pick up Kristy Woodson Harvey's debut Dear Carolina after loving this one so much.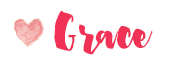 Related Posts