Let's Pretend This Never Happened: A Mostly True Memoir

by Jenny Lawson
Published by Amy Einhorn: Putnam on April 17th 2012
Genres: Humor, Memoirs
Pages: 318
Format: Audiobook
Source: Purchased
Goodreads

For fans of Tina Fey and David Sedaris—Internet star Jenny Lawson, aka The Bloggess, makes her literary debut. Jenny Lawson realized that the most mortifying moments of our lives—the ones we'd like to pretend never happened—are in fact the ones that define us. In the #1 New York Times bestseller, Let's Pretend This Never Happened, Lawson takes readers on a hilarious journey recalling her bizarre upbringing in rural Texas, her devastatingly awkward high school years, and her relationship with her long-suffering husband, Victor. Chapters include: "Stanley the Magical, Talking Squirrel"; "A Series of Angry Post-It Notes to My Husband"; "My Vagina Is Fine. Thanks for Asking"; "And Then I Snuck a Dead Cuban Alligator on an Airplane." Pictures with captions (no one would believe these things without proof) accompany the text.
Review
I loved Furiously Happy, Jenny Lawson's second book, so much and missed listening to her that I had to buy her first book, Let's Pretend this Never Happened. It also happened to be that I would be in the car a ton that weekend so I couldn't think of a better way to pass the time in the car then to laugh along with Jenny. And Laugh I did.
This book follows Jenny from childhood up into adulthood, her marriage, having her daughter and beyond. Like in Furiously Happy there is a mix of some serious moments with a crap load of ridiculously crazy stories.
Some thoughts:
Her childhood takes place in the country out in Texas. It is filled with crazy animal stories (both live, dead, and taxidermied) which is clearly something deep rooted in who she is. For more animal shenanigans definitely pick up Furiously Happy.
They have some interesting high school classes out in the country.
She talks about how she cleans (or doesn't) and talk about not ironing clothes. I totally don't ever use an iron! I also subscribe to the wet towel in the dryer with clothes to get wrinkles out. We are like twins or something.
The fact that she talks about tearing during childbirth (sorry I know that isn't a fun topic) and Harry Potter in the same story is amazing. (FYI you have to read it to find out how she intertwines the two!!!)
I have had the exploding diaper gross gel stuff explode all over me too. Mom bonding y'all.
When she talks about her pregnancies I may have cried. Like a lot.
She talks about vaginas – her own as well -quite a bit. And it is hysterical.
As in Furiously Happy, she talks about her anxiety disorder here.
Again the audio was wonderful. My only thing is there are sound effects throughout that were sometimes distracting but whatever.
So yeah I loved this. I listened in two days. I have a feeling I will be missing listening to Jenny until she writes another book. So Jenny if you're reading (and you are not) please write another book soon so I can hang out with you again!!!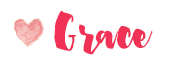 Related Posts