I received this book for free from Publisher via Edelweiss in exchange for an honest review. This does not affect my opinion of the book or the content of my review.
Leave Me

by Gayle Forman
Published by Algonquin Books on September 6th 2016
Genres: Contemporary Women, Fiction
Pages: 352
Format: eARC
Source: Publisher via Edelweiss
Goodreads

International bestselling author Gayle Forman's trademark humor and insight abound in this masterful adult debut, showing us that sometimes you have to leave home in order to find it again.
For every woman who has ever fantasized about driving past her exit on the highway instead of going home to make dinner, for every woman who has ever dreamed of boarding a train to a place where no one needs constant attention--meet Maribeth Klein. A harried working mother who's so busy taking care of her husband and twins, she doesn't even realize she's had a heart attack.
Afterward, surprised to discover that her recuperation seems to be an imposition on those who rely on her, Maribeth does the unthinkable: She packs a bag and leaves. But, as is so often the case, once we get to where we're going, we see our lives from a different perspective. Far from the demands of family and career and with the help of liberating new friendships, Maribeth is finally able to own up to secrets she has been keeping from those she loves and from herself.
With big-hearted characters who stumble and trip, grow and forgive, Leave Me is about facing our fears. Gayle Forman, a dazzling observer of human nature, has written an irresistible novel that confronts the ambivalence of modern motherhood head-on.
Review
I am always up for book about being a wife and motherhood and how women handle it. I was truly intrigued by this book where the woman ups and leaves her family and see why and what happened.
Maribeth is a wife and mother to twins, lives in NYC and works as an editor of a magazine. Like most working mothers she is really busy in every aspect of her life. So busy she doesn't realize she has been having a heart attack. Afterwards all she wants to do is get better. Even with her mother up to help there is no rest for Maribeth causing her to leave so she can recuperate with distractions.  She winds up in Pittsburgh for reasons that become clear as the story goes on and gets on her way to being her best self.
At one point in the book a nurse says that women fantasize about having to get to stay in a hospital for a week or something like that just to get an uninterrupted break. I would be lying if I said that thought hadn't floated through my mind before. Awful but true. So I totally understood where Maribeth was coming at – at least at first. I will say I was surprised by just how far she was willing to go to get away. I do think some people will be turned off by the whole idea she left her family but I was able to go with it to see where the character ended up.
The absolute best parts of this book are the people we meet in Pittsburgh. They are a wide variety of people who each help Maribeth in some way really find herself and what is important. I almost want to follow them in their lives and get more to their stories they were so interesting to me.
While I was happy how the ending did play out in the big picture I felt like the actual writing/story of it was abrupt. I know what she was getting at but it was kind of like Oh I didn't realize this was really over yet.
Overall I loved the concept, the characters and the lessons and themes that Forman crafted in this novel. The pacing was done so well and it moved along with no slow spots at all. It was such an honest and refreshing look at motherhood and I was glad she really went there with it.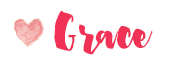 Related Posts